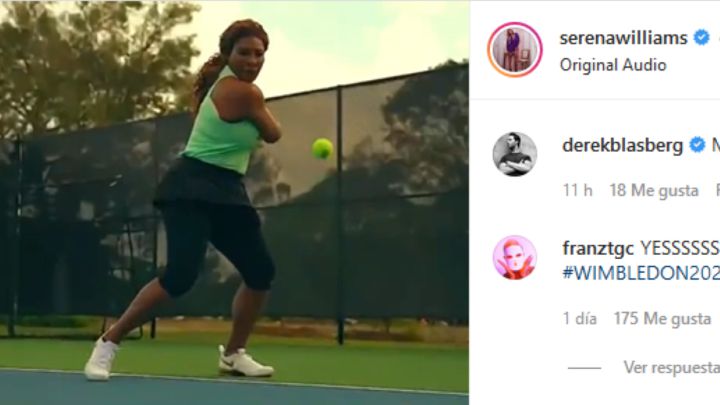 Serena Williams, winner of 23 Grand Slams and considered by many the best player of all time, could be planning her return to the track almost a year later to stop competing, when she withdrew due to a right thigh injury when she faced Russia's Aliaksandra Sasnovich in the first round at Wimbledon.
The 40-year-old American, former number one in the world and currently 248th in the ranking, posted a video on Instagram where she is seen in shape and training on a hard surface court. A few weeks ago, he broke off his professional relationship with French coach Patrick Moratoglou, who now directs Simona Halep's career.
Serena could try again to win her 24th major to match Australia's Margaret Court's outright record. She has been trying since she became Australian Open champion in 2017. Since then, in her 13 attempts, she has lost two finals at Wimbledon and two at the US Open in 2018 and 2019. And she was a semi-finalist in Australia and New York last year. . Her last title was won in Auckland two and a half years ago. There are rumors about a possible return of Serena at Wimbledon in a few weeks. Who knows.