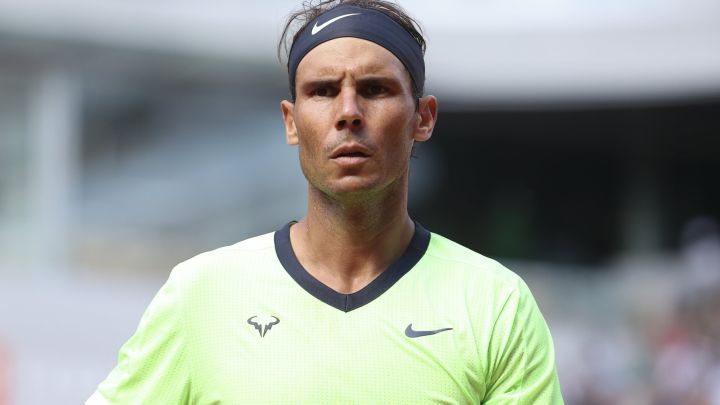 Novak Djokovic achieved the never seen: defeat Rafa Nadal at Roland Garros, where he has 13 titles, in full. The Spaniard has played 108 games in the land of Paris and has only lost three. His balance is 105-3 ahead of the Serbian's 78-15, Roger Federer's 73-17 and Guillermo Vilas's 58-17.
Nadal's first loss was against Robin Soderling in the quarterfinals of 2009. The surprising Swede beat him in the round of 16 2-6, 7-6, 4-6 and 6-7, cutting a streak of 31 straight victories at Roland Garros. But that Nadal, who had just won Australia, Indian Wells, Monte Carlo, Barcelona and Rome, had his knees shattered. He had to give up Wimbledon and lost number one with tendonitis in the quadriceps tendon in both joints. His parents were also getting divorced and it affected him. "I was out of this world for a month. Everyone has hard times and I come unfortunately in the most important tournaments"he later recalled.
The second setback in his talisman tournament came in the quarterfinals of 2015. A year in which Nadal was unable to pass the quarterfinals in any Grand Slam and ended with three minor titles (Buenos Aires, Stuttgart and Hamburg) and no Masters 1,000. The Spanish was seventh in the world, his game did not flow, and he was swept by Nole in three sets (7-5, 6-3 and 6-1). The Serbian cut a streak of 39 victories in the land of Paris. At the end of the year, the Spaniard confessed that he suffered from anxiety problems: "He felt an internal burden and did not control the ball or breathing.
Nadal's third defeat, however, arrived with Rafa in fullness. An incredible credit.