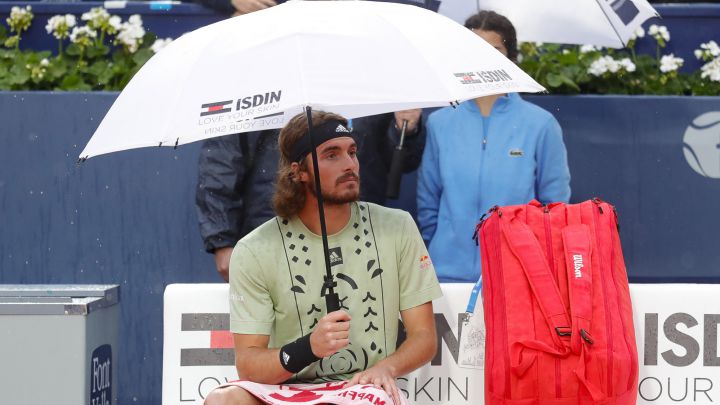 The rain did not stop falling on the night in Barcelona, ​​which already forced two of the round of 32 matches (Dimitrov-Coria and Tsitsipas-Ivashka) to be postponed until the end of Wednesday. On Thursday the slopes woke up flooded, without canvas to protect them, but the rain continued to fall incessantly until 3:00 p.m.. The entire program was up in the air, especially those four tennis players who were forced to finish their matches from the previous day. The slogan is not to finish the tournament on Sunday, so they will have no choice but to play two games on the same day, rain permitting.
At 16:15 two games started. While Federico Coria and Grigor Dimitrov, number 23 in the world, managed to finish theirs, that of Argentine Diego Schwartzmann and the Italian Lorenzo Musetti did not go beyond the warm-up, both players determined not to risk playing because drops began to fall again. The sky remained overcast, but Dimitrov and Coria finished their battle. They arrived at today's session with a 6-4, 3-6 and 3-4 for the Bulgarian, who finally finished off with a final 4-6.
The next game to resume will be that of Stéfanos Tsitsipas against Ilya Ivashka, who on Thursday reached 5-1 in favor of the current runner-up, the Greek tennis player. After that meeting, the one that the Finn must play is scheduled Emil Ruusuvuori and the norwegian Casper Ruudto give way to Jaume Munar from the Balearic Islands and Carlos Alcaraz from Murcia. The rain will be the judge that determines how far you can play this Thursday.