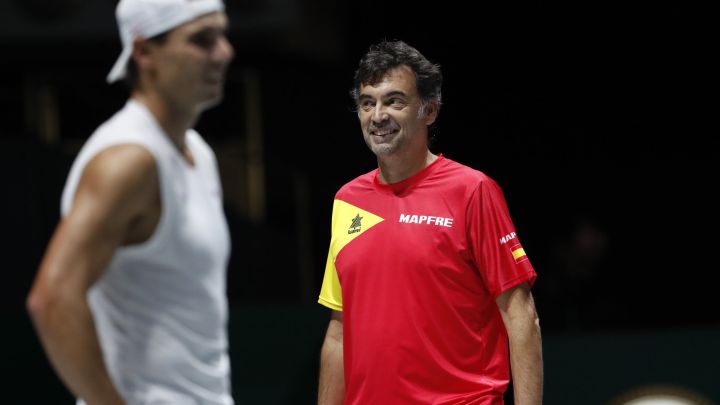 Rafa Nadal spoke yesterday of a meeting held on Saturday by the Spanish players present at Roland Garros, in which both he and Carlos Alcaraz participated. The reason for the meeting was the situation of Sergi Bruguera as captain of the Davis Cup team, since the Catalan has been the official coach of Alexander Zverev since the last Masters 1,000 in Miami (number three in the world), a regular opponent of many of the Navy tennis players, with whom he had previously collaborated sporadically.
The Spanish Federation (RFET) had surveyed before the Mutua Madrid Open the opinion of those eligible for Bruguera, also taking into account that with the reformulation of the Davis Cup format, Spain can play three times a season.
"Complicated situations were experienced a few days ago and we had to understand where the shots were going and look at each other in the face. We'll see what happens from here on out. When making decisions, putting someone on or removing them, I understand that it must be something agreed upon by everyone; At least that's how it's been since I've been here. In the end, Sergi is a professional who has been and is part of the history of our sport and who deserves respect when decisions are made. Things must be done through dialogue"declared Nadal, who agrees, like his teammates, with Bruguera continuing until the end of this campaign and being replaced afterwards. The consensus candidate is David Ferrer.