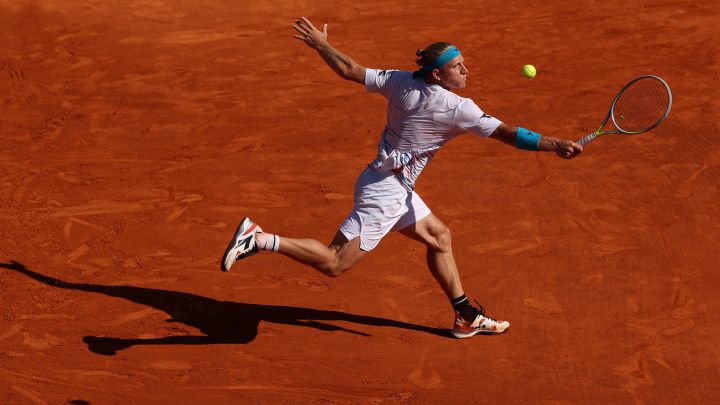 Alejandro Davidovich, brand new finalist in the Masters 1,000 in Monte Carlo after falling in the title match against the defending champion Stefanos Tsitsipasconfessed some of his secrets in the press conference after the game, where he again showed his sympathy.
One of the issues that drew the most attention was why Davidovich plays with different colored socks during games. A fact that the tennis player from Malaga explained as follows: "It's a tradition, like a superstition. If one day you see me with two white socks or two black socks, it's not me, it's my brother. At Wimbledon we will have a problem with it and we are thinking what to do", alluding to the Wimbledon dress code, which requires tennis players to compete dressed completely in white.
That Davidovich mania also drew attention duringte the past Olympic Games in Tokyo and spoke of this routine in an interview with El País. "I can't train or play without one white and one black sock. I've been wearing them like that for a long time and it's become a superstition. In Tokyo I would have liked to wear one yellow and one red with the colors of the Spanish flag, but they haven't arrived", he said between laughs. A mania that, for the moment, has helped Davidovich to reach his first final of a Masters 1,000 and that he hopes will continue helping him to continue achieving great successes in the future.