Carlos Alcaraz (El Palmar, Murcia, 18 years old) closed 2021 in position 32 in the world ranking, after lifting his first two ATP trophies (Umag and the NextGen ATP Finals), making his debut in the four Grand Slams winning matches and beating three top-10 (Tsitsipas, Berrettini and Sinner). On January 8, he traveled to Melbourne to play his second Australian Open as seed. Before that, he had a chat with AS to take stock of a great year, talk about his future and reveal some aspects of his personality.
Of everything you have experienced in this 2021 season, what do you keep?
There were great moments, like for example when I turned 18 playing against Rafa Nadal in Madrid, something spectacular. But I'd be left with the last right hand that I hit against Tsitsipas in New York before hitting the ground. That is going to be unforgettable for me.
He beat very important rivals this season. Which or which ones have especially impressed you and which one do you most want to win?
Playing against Rafa on the ground, everyone knows what he is and what he is capable of on his land. If people from the outside see it difficult, from the inside it is three times as complicated. And Zverev has also surprised me quite a bit. I played a couple of times against him and it cost me a lot. Regarding the future, I do not want a specific rival, I want to beat them all.
He had two bad moments this year, that Paris-Bercy match (Gastón came back 5-0 in the second set) and not being able to play the Davis Cup due to COVID.
For me they were two learning experiences. The truth about Paris is that it hurt a lot, because I felt a lot of helplessness inside. I had a mental block that I wanted to overcome. Gastón started winning and winning, and I losing and losing. I wanted to get up and not getting it hurt. But days later, more calmly, thinking about it coldly, I realized that having experienced a situation like this so soon will help me a lot to learn. It was a Davis Cup atmosphere, so when it's my turn to play it, I'll know more or less how to deal with that pressure from the crowd. Not being able to play it this year because of the contagion, it also hurt me, because I was playing very well and I think I could have brought good things to the team. But I am a positive boy, who tries to see the bright side of things and I know there will be more moments to be able to play Davis. The most important thing at that time was to spend it and be in good health.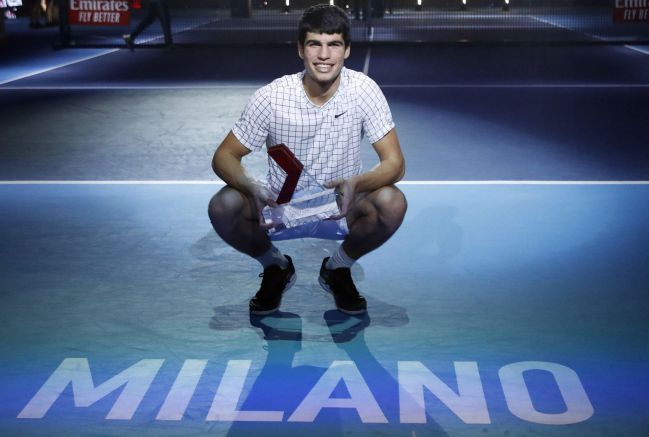 This year he has known what it is like to deal with being known a lot more, both fans and rivals, and has faced the fact of being a favorite on some occasions, such as at the NextGen ATP Finals. How have you handled both?
For me it is more difficult the issue of people getting to know me and stopping me on the street and so on. But they are things that I am handling well. I always say that it is part of the job and that if people know you it is because you are doing something right. So within what is possible, that people recognize me, stop me and tell me that they are supporting me is good. And about being a favorite … well, I don't think so. When I enter the court I speak with Juan Carlos (Ferrero, his coach) beforehand and I don't have in mind if I am a favorite or not.
Do you like that there are people who already consider you as a charismatic player who generates a lot of expectation?
The truth is that I am happy that people follow me and support me, that they speak well of me. As I said, that means that I am doing things well and generating fans. I am very happy to know that I have a lot of people supporting me.
In Australia he will already be seeded, one past in his second year of Grand Slams. What goals do you set yourself knowing that you already have that little edge in big tournaments?
Honestly, I'm still very young and I go to the big tournaments with the idea of ​​continuing to grow, because I still lack experience. I really did not expect that in the second year of playing Slams I was going to be seeded and be able to avoid the greats in the first rounds, but hey, the main thing is to grow, gain experience and from there, we'll see.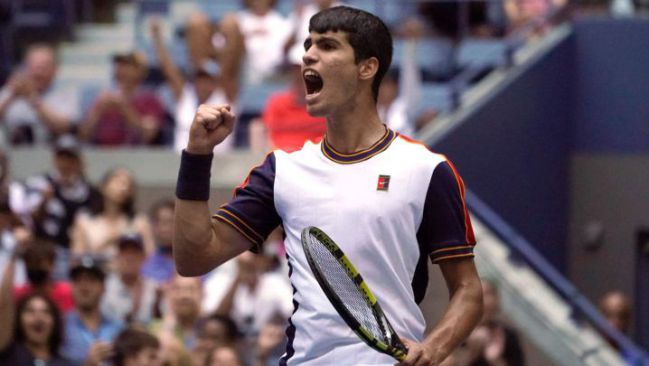 I don't know if Manolo Santana was introduced to him in Madrid when he made his debut at Mutua, but I suppose you understand that he was the one who paved the way you are going now …
I once saw him and greeted him, but I was not lucky enough to talk to him, but the truth is that everyone knows who Manolo was and his is a great loss for all people and for us particularly as tennis players. He was a great person and he is a legend.
Would you like to be one day?
Of course I do, hopefully one day I will become a legend.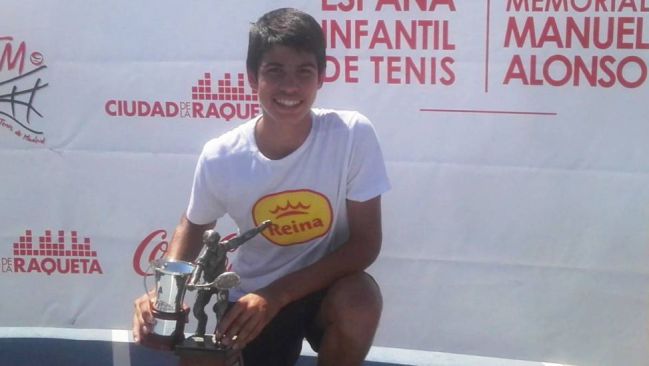 For you, what has most stimulated your progression this course?
What has helped me the most to progress have been all the difficult moments I have experienced, all the games in large stadiums. In Australia I played my first five-set match and then faced Medvedev. In Acapulco I came across another top-10 like Zverev, then I competed against Nadal in Madrid and then came the victory against Tsitsipas at the US Open … Those moments have helped me grow and I am a boy who learns from mistakes, from difficulties. I will try not to commit them again, but they have made me grow a lot.
Let's relax the tone of the conversation. That gesture like a gunman that he sometimes makes before games, where did he get it from?
I have a group of friends and we love to play Play almost every day. And they told me to make that gesture for a game that uses a submachine gun. It's like a symbol of that group and that's why I do it.
It is striking that, unlike most tennis players, when they discard balls before taking them they return them from below, you hit them with a high bounce. Why does he do it like this?
Someone may think that I am not aware of the party for doing this. But I do not like to throw them down or if I have the ball boy behind me, return it to the opposite side. I want to make it easy for you. Then I look at where they are to hand them.
Apart from this, do you have any mania or routine before or during games?
I have a minimanity, and I know that by telling it they will compare me with Rafa (Nadal), which is something I do not want, but hey. I always try to leave the mineral salt bottle on the left and the water bottle on the right. And when I finish them, I don't throw them away, I leave them behind.
His life is spent mostly in Equelite, where he trains, travels, hotels … What do you do to relax in that maelstrom of tennis?
Now it is part of my life to travel and spend most of my time away from home. I usually watch series and I listen to music with headphones, relaxing above all. I have many distractions with my team, with jokes and laughter always. I am also in contact with friends. When I don't have to think about tennis, I have all those things to dwell on a little bit.
Have you had time to learn about other things besides tennis and having a more or less normal childhood?
Yes, and it has been very good. As a child I also played soccer with my friends. Until I was 15 or 16 years old, I did not go to live at the Academy (Equelite, in Villena). I lived in Murcia and although I trained a lot and was self-conscious about many things that my friends could do and I did not, I had a normal childhood. On weekends I could go to play soccer. I would even say that sometimes I was rebellious, because I did not tell my coaches, but I was a child and I felt like it. I also played basketball pachangas. I can not complain.
And what happened to the studies?
I took my second year of high school and I left it there. At the moment, I am not going to study a degree. Although it is not due to lack of time, there is always time if you really want to do what you want. But for me it would be very sacrificing to have to study while traveling as well. I see it complicated at the moment and personally I have not wanted to continue.