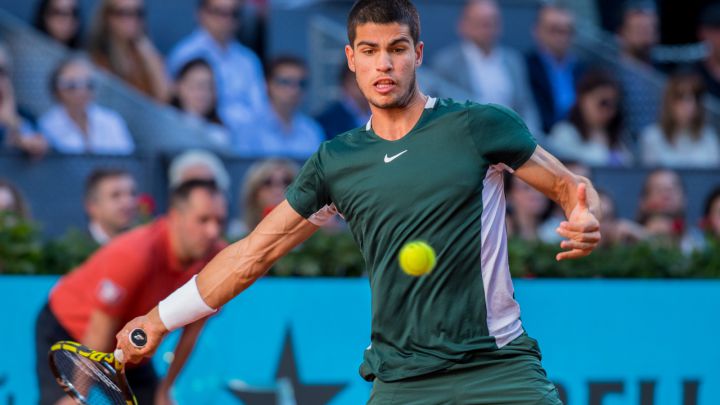 As soon as the final against Alexander Zverev was over, in which Carlos Alcaraz was crowned champion of the Mutua Madrid Open, the Murcian tennis player spoke to the audience at the Caja Mágica. Carlitos, who this week has turned 19, He already has two Masters 1,000 under his beltand since he dreams of winning a Grand Slam.
Spectacular week: "I've beaten two of the best in history, also Zverev, I'd say it's the best week of my career. I believe in myself, I always say I don't play finals, I win them. I'm going for it in finals. Play in Spain is special, and to beat the best in the world… a great week".
Tournament: "Congratulating everyone who has made this tournament possible, it is very special for me. It is the first one I came to when I was 7 or 8 years old. Being here, winning it, is very special. To the people of Madrid, from the first round I have felt a brutal affection. It has been a spectacular atmosphere, thanks it falls short. I have always said that with the support of all the people it is easy to get out of the potholes, I hope to see you next year".
Win a Grand Slam: "Yes, I think I'm ready to win a Grand Slam, it's a goal for me this year, I'm going to work for it and see what happens at Roland Garros."
Enjoy: "I try to have fun on the court, the tennis I've played today amuses me. I have a good time on the court, together with the public I have a great time and I try to do that in every match. Right now I don't think about who my rivals are, I've already experienced that last year and it made me learn. Now I don't consider that I'm experiencing it for the first time. I enter the track thinking that I can win, I trust myself and I think that I can win at any moment".