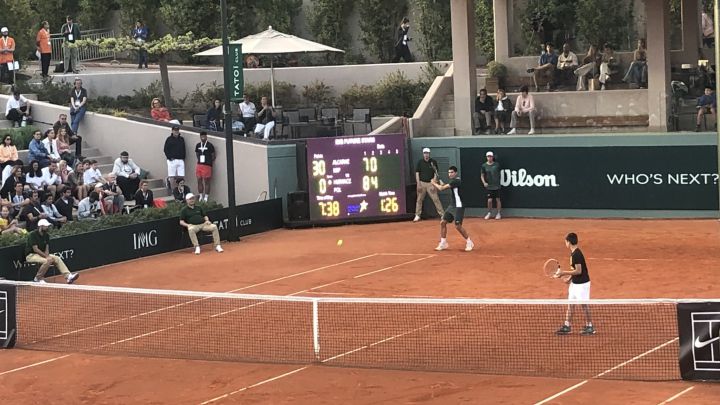 Carlos Alcaraz has started the week as champion of the Barcelona Open Bank Sabadell, debuting his ninth place in the world ranking… and in a exhibition in Athens against the Pole Hubert Hurkacz (25 years old and 14th in the ranking). The meeting between two shining examples of tennis served as presentation of the IMG Future Stars Invitational Tournament being held at the TATOÏ Club this week. This championship brings together the stars of the future, many of them belonging to youth academies from around the world. 48 talents (24 boys and 24 girls) between the ages of 10 and 12 who compete on outdoor clay courts. Among them, Spaniards like Rafael Doménech García and a name very close to the Murcian phenomenon: Jaime Alcaraz Garfia; Carlos's younger brother (10 years old). The winners will receive invitations to play in the prestigious Eddie Herr U14.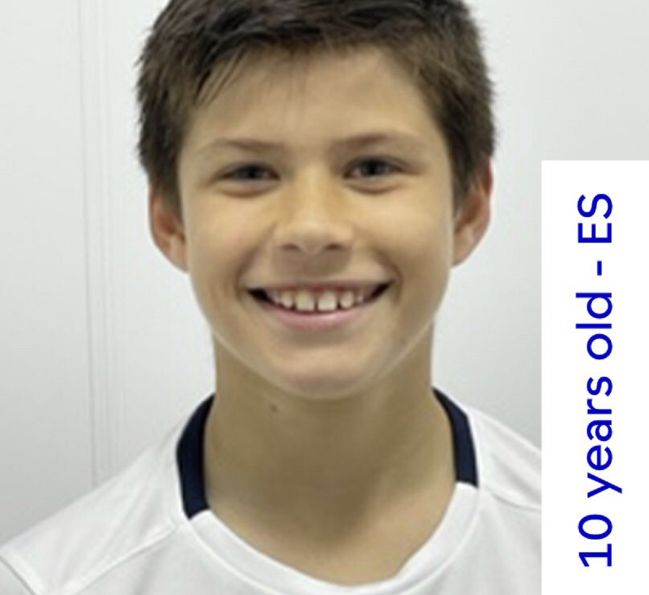 "Any 12-year-old tennis player would dream of traveling to Athens and playing against some of the best players of their age from around the world. The level is impressive. I don't think I would have been able to hang out with some of the kids who are playing at the event when I was 12," says Hurkacz of an invitation-only event. The Pole and the Murcian played a few games against each other, with victory in the tiebreaker for Hubert, and then rallyed with the young participants.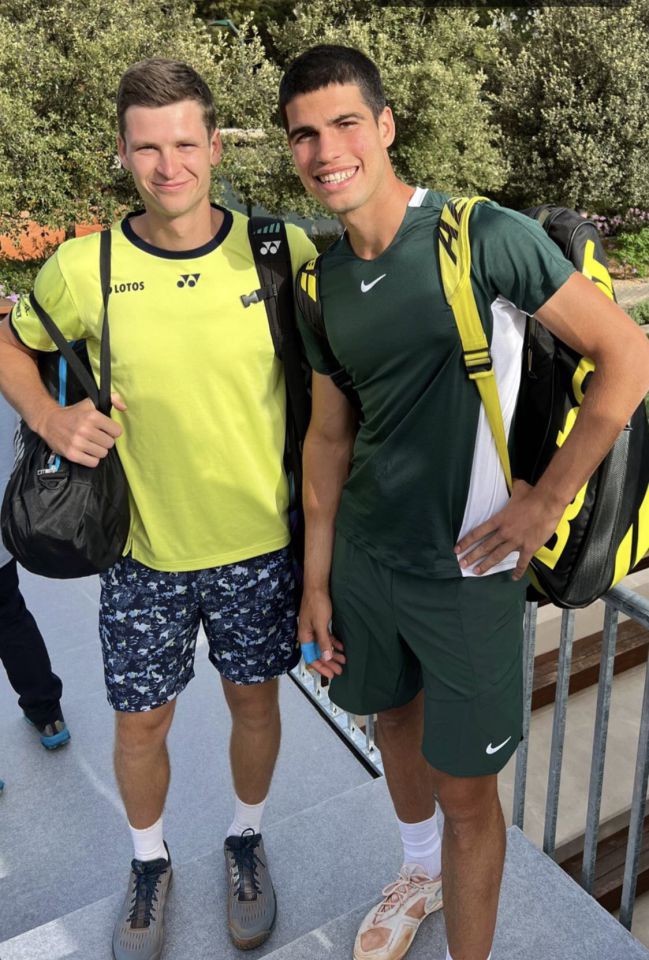 "We created a committee with the mission of finding the best players under 12 in the world", says Max Eisenbud, senior vice president of IMG Tennis, the world's leading sports, events, fashion and media company that manages the interests of players like the exhibitors, Novak Djokovic or Daniil Medvedev. The Future Stars, whose director is former Cypriot tennis player Marcos Baghdatis, is designed to offer a multidimensional experience to all players, coaches and parents involved in the organization. This requires that participants (who will have special care for accommodation, food and recovery equipment) remain for the entire tournament, regardless of the results.