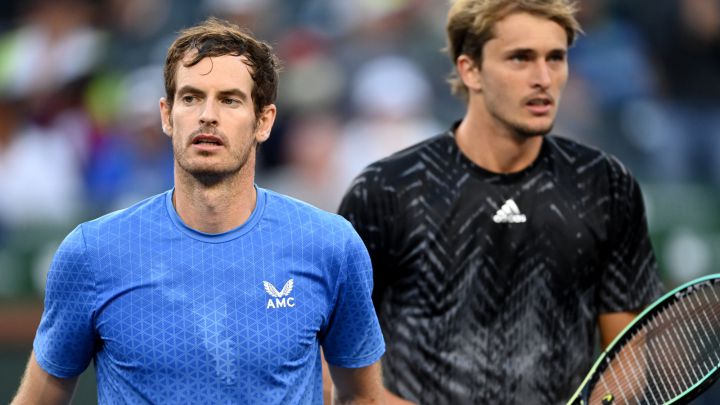 Alexander Zverev achieved with his victory against Andy Murray en third round of the Indian Wells 1,000 Masters an achievement that very few tennis players on the circuit can boast of: having won at least one match to the four tennis players known as the Big Four: Roger Federer, Rafa Nadal, Novak Djokovic and Murray himself.
The Brit was the only victim Zverev was missing, as he had lost the previous two times he had faced him at the 2016 Australian Open and the 2020 Cincinnati Masters 1,000. Before Zverev had already been able to defeat Roger Federer (who wins in the aggregate match count 4-3), to Rafa Nadal (with whom he has a balance of 3-6 against) and Novak Djokovic, with whom he has a balance of 3-7 in his direct confrontations.
With his victory against Murray, Zverev enters a club of active tennis players who have managed to win at least one match against Federer, Nadal, Djokovic and Murray. As collected by ESPN, in this select club there are names of illustrious tennis players such as Stefanos Tsitsipas, Dominic Thiem, Juan Martín del Potro, Nick Kyrgios, Grigor Dimitrov, Kei Nishikori, Stan Wawrinka, Marin Cilic, Jo-Wilfried Tsonga or Gilles Simon. Quite an achievement for the Olympic champion, who is facing the best season of his professional career in 2021.