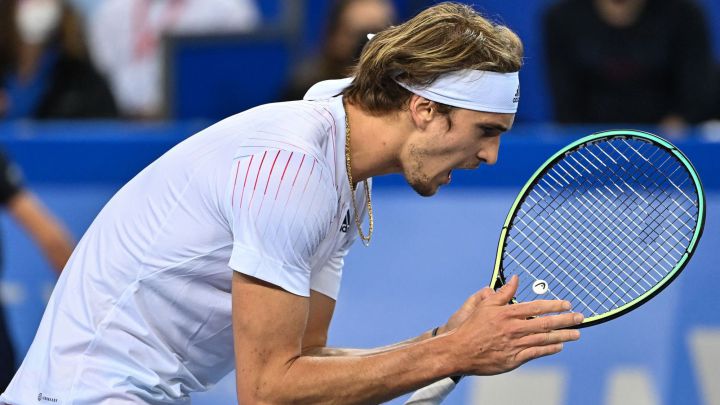 Alexander Zverev has recognized that being able to win the Australian Open put a lot of pressure on himsince it would have meant winning his first Grand Slam and rising to number 1 in the ATP ranking.
The German started as one of the favorites to win the Australian trophy. After sweeping their first three matches, was surprisingly defeated by Canadian Denis Shapovalov in three sets (3-6, 6-7, and 3-6).
But nevertheless, He confessed that being alone during his stay in the oceanic country did not help his chances of success, to which was added an excessive use of the mobile phone to disconnect. "It is a learning process. She was in the situation for the first time. Next time, maybe I won't be on my phone as much. This time, neither my parents nor my girlfriend were with me, so I was on my phone a lot.. Next time, if they're with me, maybe I can turn it off to be free from the outside world."
The fact of leaving the mobile phone away is something that he already tried during his stay at the Olympic Games and it paid off. "That's what I did very well in the Olympics after the semi-final, as I was the favorite to win the final. I'll try to do it somehow. I need to learn from it. I am no longer a young player. I have won at every level. A Grand Slam is the only goal missing. But there you have many players who had the same goal. It will not be easy. I am working every day to achieve it", he stressed.
After losing to the Kazakh Alexander Bublik at the Open Sud in Montpellier, the world number 3 will appear in the Acapulco tournament that will start on February 21.