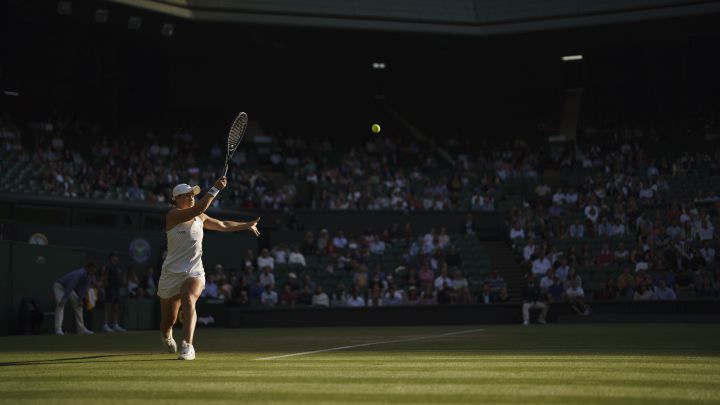 The center court and court 1 of the Wimbledon tournament will host 100% of its capacity from the quarter-finals.
The tournament organization has communicated the measure after the success of the first week, where there has been 50% capacity on these two tracks, and after consultation with the Government and local authorities in the Merton neighborhood, where Wimbledon is located.
This means that Wimbledon will be the first outdoor event at 100% capacity since the pandemic began.. The headquarters of the All England Club has a capacity for 14,979 spectators, while court 1 can accommodate 12,345 people.
These new measures will be applied for the quarterfinals, the semifinals and the final on July 11. People attending the tournament will need show a negative antigen test or double vaccination test.