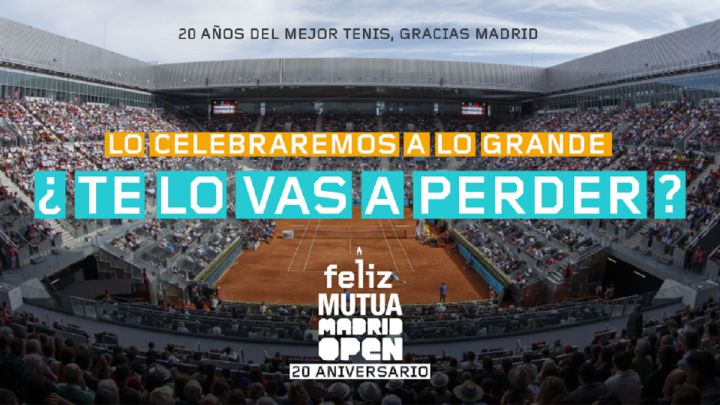 The Mutua Madrid Open has put on sale this Wednesday the tickets for the 20th anniversary of the tournament, which will be held from April 26 to May 8, 2022 at the Caja Mágica.
Starting from a price of 7 euros, the Mutua Madrid Open has launched the tickets, the season tickets (seven different types) and the Premium Seats, which give access to the exclusive space that combines leisure, sports and networking. As a great novelty for 2022, the Mutua Madrid Open has also put on sale tickets for all competition days for the Arantxa Sánchez Vicario Stadium, where memorable matches have traditionally been played in the history of the tournament.
In 2021, the Mutua Madrid Open became the first event in all of Europe to once again have a large audience (40% of the total capacity) during the 13 days that the tournament lasted, concluding with the victories of Alexander Zverev and Aryna Sabalenka and putting a perfect finishing touch to the return of tennis of the highest level to the capital of Spain.
Established in 2002 in the city of Madrid, The Mutua Madrid Open has taken place at the Caja Mágica since 2009 within the European clay court tour as the only combined Masters 1000 and Premier Mandatory to be held in Europe. The tournament has an illustrious list of champions including Roger Federer, Serena Williams, Rafael Nadal, Simona Halep, Novak Djokovic or Petra Kvitova among many other winners.