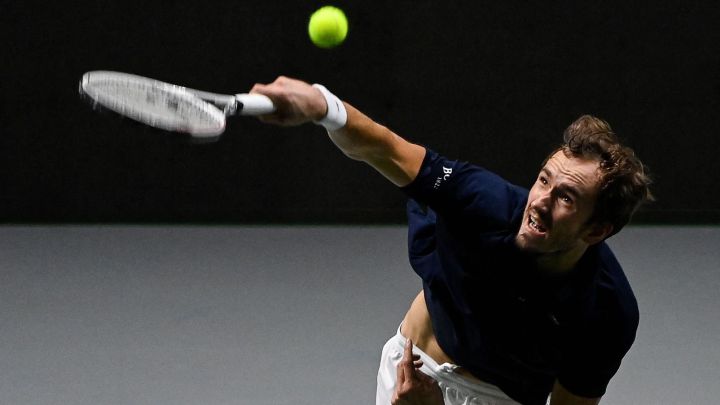 The victory of the Russian Tennis Federation in the Davis Cup Finals has been the big news in the last hours in the field of tennis with the conquest of the third Salad Bowl for the Russian team. A success that highlights the good health of Russian tennis and the great form of Daniil Medvedev, the great protagonist of the headlines in the media after winning the Davis Cup.
L'Équipe: The French sports medium collects the triumph of the Russian Tennis Federation with the headline "Daniil Medvedev gives Russia its third Davis Cup", accompanied by the subtitle "Winner of his individual match against Marin Cilic in the second point of the final against Croatia, world number two Daniil Medvedev scored the point for the Russian title this Sunday in Madrid. " Furthermore, they also point out that "With Medvedev and Rublev, Russia was very strong."
La Gazzetta dello Sport: The Italian media also echoes the Russian victory in the Davis Cup with the headline "In the Davis Cup final, Medvedev beat Cilic. The Salad Bowl is Russian. Croatia loses 2-0", and they indicate that "The first point came with Rublev against Gojo and, later, the world number two fought in a set against Cilic before closing the game 7-6 and 6-2".
Russia Today: The Russian media collects the conquest of the Davis Cup with the headline "Russia is proclaimed champion for the third time of the Davis Cup" and they point out that "Previously the Russian team won the Salad Bowl in 2002 and 2006"
Olé: The Argentine media also echoes the Russian triumph with the headline "Russia is the new Davis Cup champion" and highlighting that "After Medvedev's triumph, Russia surpassed Croatia and got their third Salad Bowl.
ATP: The main men's tennis body also includes on its website the Russian feat with the headline "The Russian Tennis Federation reaches the title in the Davis Cup Finals", and they point out that "Daniil Medvedev shone again this Sunday to guide the Russian Tennis Federation to the Davis Cup Finals title against Croatia in Madrid. "