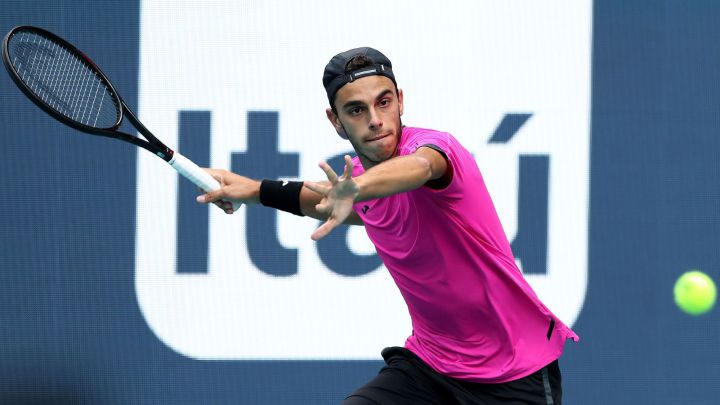 "I have never played against him and, to be honest, I have not seen him play too much. We are the same age and when we were juniors nobody knew him, he played very few tournaments. He is having the best week of his career and has been climbing positions in the ranking for some time." Frankly affirms the Norwegian Casper Ruud (eighth player in the world), Francisco Cerúndolo's rival in one of the Miami Masters 1,000 semifinals. The 23-year-old Argentine, the lowest-ranked semifinalist in the tournament's history (103rd), eliminated the Italian Sinner, while Ruud got rid of the German Zverev, and tomorrow they will cross paths to seek the final.
Today, in random things of the #MiamiOpen: in the house of the Cerúndolo there is this photo of a small @francerundolo at Crandon Park in Key Biscayne. As of 2022, he is the lowest ranked semi-finalist in tournament history.

PH: Fabián Marelli – The Nation pic.twitter.com/49rHCUHDxy

– Marcos Zugasti (@marcos_z) March 31, 2022
"This means a lot to me. It's everything I wanted, everything I've ever dreamed of. First semifinals of Masters 1000, being about to be the 50th in the world, from what I've heard… it's going to change everything for me", Cerúndolo explained at a press conference. the same track in which he is making history and making the leap to the Top 50 is the same one that appears in the photo in the family home as Francisco's great dream, according to the Argentine journalist Marcos Zugasti.