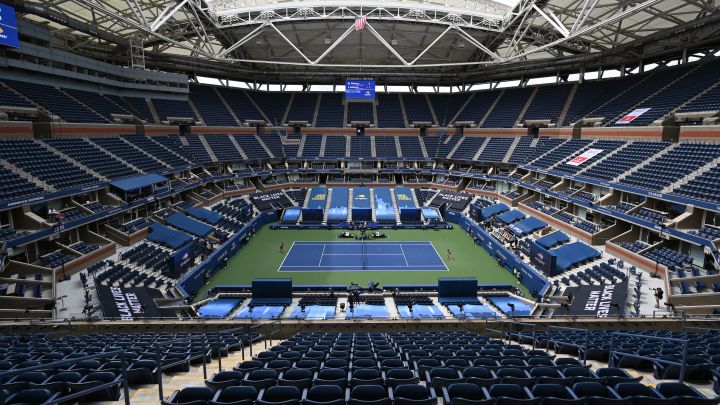 Qualifying matches for the United States Open Tennis will be closed to the public, as reported this Thursday in a statement by the American Tennis Association (USTA, its acronym in English).
"This was a particularly difficult decision for the USTA to make, given the enormous popularity of the US Open qualifying matches with fans," The organization pointed out in the text, which pointed out that this conclusion was reached for "health and safety" after having consulted it with "local health authorities."
In the qualifying games, which this year take place from August 24 to 27, a large number of people are concentrated in Flushing Meadows, since hundreds of players congregate there along with their coaches and support staff, who number about 2,500 people, said the organization.
In addition, this year, to try to reduce the number of people indoors due to the coronavirus pandemic, some of the facilities, such as recreational areas or dining rooms, have been moved to the exterior spaces of the USTA Billie Jean King National Tennis Center.
"Therefore, there is not enough space to allow supporters access to the venue and at the same time guarantee the safety of both the players and the fans, which continues to be our top priority, "the letter added.
Top tennis stars will participate in the US Open this year, In which, unlike the previous edition, it will be attended by the public in the main draw matches.
The current number 1 of the ATP, Novak Djokovic, and his eternal rivals, Rafael Nadal and Roger Federer, will participate in the New York tournament, in addition to the most prominent figures of the women's circuit, such as Serena Williams, Ashleigh Barty and Naomi Osaka.