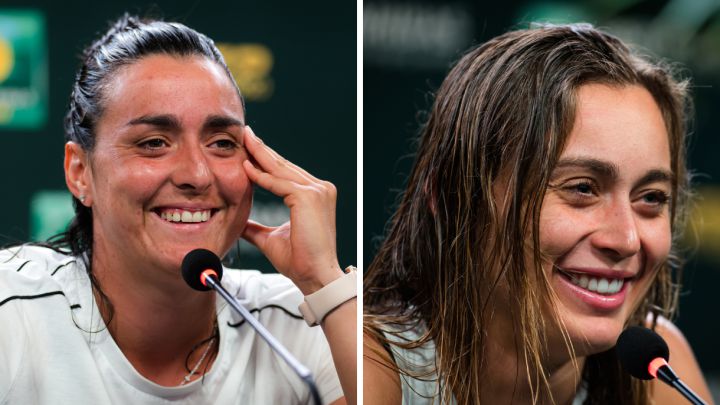 Tunisian Ons Jabeur and Spanish Paula Badosa will face one of the most important matches of their careers this Friday in the semifinal of the WTA 1,000 in Indian Wells, where both players are looking for what would be their most important title in their careers.
Waiting for the meeting on Friday, both Jabeur and Badosa have already been heating up the atmosphere for the game with a healthy punch which has had its first episode in the press conferences of the two players after their matches.
Jabeur was asked what he expected from the other quarter-final match from which his rival would come out to which the Tunisian replied: "I hope Badosa and Kerber play for five hours," Jabeur quipped.
After winning Kerber, Badosa was also asked about Jabeur's words about his match against the German, and the Spanish did not wrinkle with irony either. "I hope she eats a lot of hamburgers tonight and can't play." A healthy and fun chop as a prelude to what will be the great battle between Jabeur and Badosa in search of the final of the WTA 1,000 in Indian Wells.