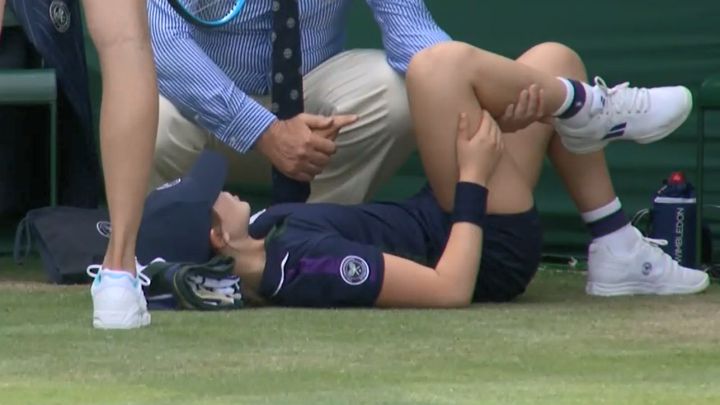 Grass is a surface that is considered quite harmful in tennis and It is not the first year that Wimbledon has seen falls. In 2017, American Mattek-Sands suffered a shocking knee injury that is remembered for desperately crying out for help from the ground. But the 2021 edition is being particularly bumpy in that sense and not only for the players.
In the first days of competition, the slips caused the withdrawal of Frenchman Mannarino, when he was disturbing Federer himself, and Serena Williams, who wept bitterly having to leave before the Belarusian Sasnovich due to a right thigh ailment. Roberto Bautista also stumbled and was about to hurt his left leg a lot. "I'm a little sore," he said afterward. "The hips suffer a lot on grass, this track (2) is too wet in the back, almost icy," he said.
Although the most striking case was carried out on Friday by a ball boy during a mixed doubles match. The girl sprained her ankle when sliding when she caught a ball and had to be assisted and even received oxygen because she was hyperventilating due to a mixture of shock and pain. The tournament defends the quality of the surfaces and blames the humid weather in London these days.