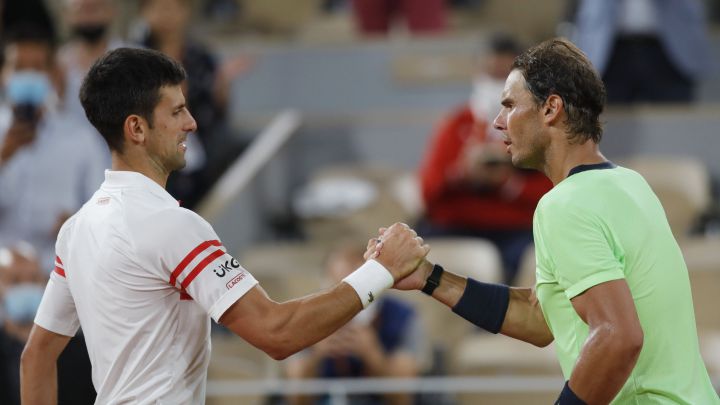 The international press He surrenders this Saturday to Rafa Nadal and Djokovic after their battle on Friday in the Roland Garros semifinals, which ended with the Serbian victory (3-6, 6-3, 7-6 and 6-2). Newspapers around the world, with a special emphasis on the French, echo the Balkan's victory over the king of clay.
L'Equipe: the sports newspaper of reference in France thinks that it is "the most beautiful encounter in the history of the tournament". Its cover shows Rafa with a gesture of helplessness and an exultant Djokovic. They remember that Nadal had not lost on the Parisian clay for six years, when he fell precisely to the same rival, and they highlight the honor offered by the Belgrade team.
Le Parisien: another French header that gives space to the party. It highlights the "defeat of the King" and makes mention of the exception that was made with the curfew in Paris so that the spectators present at the Philippe Chatrier could witness the entire match.
La Gazzetta dello Sport: the Italian newspaper does not make room on its front page for the game, since practically all that space is dedicated to the victory of the Italian soccer team in the debut in the Eurocup against Turkey. "Djokovic throws Nadal from the throne of Paris", they headline in their digital edition.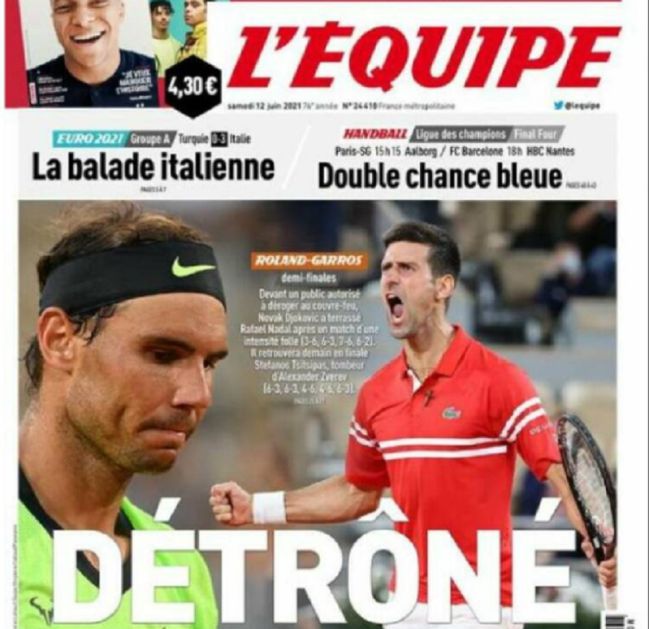 Bild: "Nadal, dethroned at the French Open", opens its digital sports edition by one of the great German newspapers. "Djokovic defeats him in a game of more than four hours," they emphasize.
The Guardian: "Djokovic stuns Nadal in an epic battle in the semifinals", headlines the English newspaper in its web edition. "The Serbian recovers after losing the first five games of the match" or "It is one of the biggest victories in a career full of successes", they highlight.
Ole: "He achieved the impossible: Djokovic beat Nadal", publishes the most important sports newspaper in Argentina. "Anthology points, clenched fists, hands raised, shouts of anger and happiness" summarize the clash, which they believe should have been a "tie" for "the talent and sacrifice of both."
New York Times: America's quintessential header highlights the fact that Djokovic can approach Nadal and Federer's 20 Grand Slams with a win over Tsitsipas on Sunday: "Going to the final, Djokovic gets closer to his rivals."