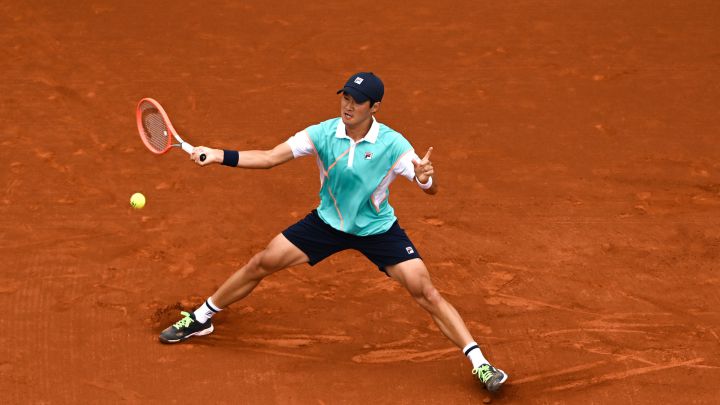 This Monday the Barcelona Open Banc Sabadell – Conde de Godó Tournament started with the first matches of the round of 64 once the qualifier was over and there is already a first player in the next round: Soon-Woo Kwon. He was the first to finish his match and will be Carlos Alcaraz's rival on Wednesday.
Kwon got rid of Benoît Paire in the first round with a double 6-4 in a game that lasted an hour and a half. The Korean prevailed over his rival with some ease, conceding just one break point and beating Paire in all stats. Paire's nine double faults took their toll.
Kwon is currently the best Korean tennis player and is number 71 in the ATP ranking. His only title is an ATP 250 (Astana Open) won this year. He participated in Montecarlo, where he was eliminated by the Spaniard Zapata Miralles in the qualifying round.
Musetti and Coria go round
In the other two games that started at eleven o'clock, both Musetti and Coria managed to advance to the next round. In the tightest game of the morning, the Italian Musetti got rid of the Argentine Sebastián Báez by a double 7-5. The Italian did not show his best level, but he was more regular than his rival. The Argentine, despite this, presented a battle raising several match points.
The other Argentine, Federio Coria, did manage to continue in the tournament. In a match that went to three sets, he eliminated the American Marcos Giron (2-6, 6-3, 1-6). Coria will face Dimitrov in the next round while Musetti will face Evans.