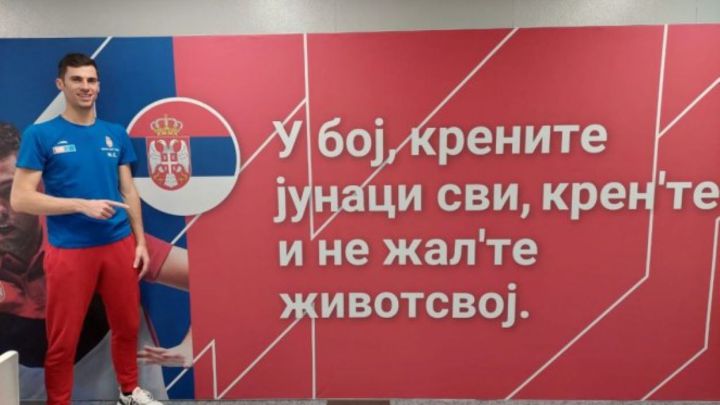 The Serbian team is very comfortable in Madrid, and not only because they do not expect to travel to the capital of Spain after losing last Saturday against Germany. in the group stage, something they were finally able to do thanks to Russia's victory against Spain. Novak Djokovic, Dusan Lajovic, Filip Krajinovic, Miomir Kecmanovic and Nikola Cacic are delighted with the Madrid Arena facilities, especially with costumes decorated by Kosmos, the organizer of the Davis Cup Finals in collaboration with the International Tennis Federation (ITF).
In the dependencies of the Balkan complex there is a panel that inspires them. In it, along with images of the players in action, there is a written phrase that reproduces the first verse of a popular song of your nation, March to the Drina: "To the front! March, heroes. March and do not regret your life."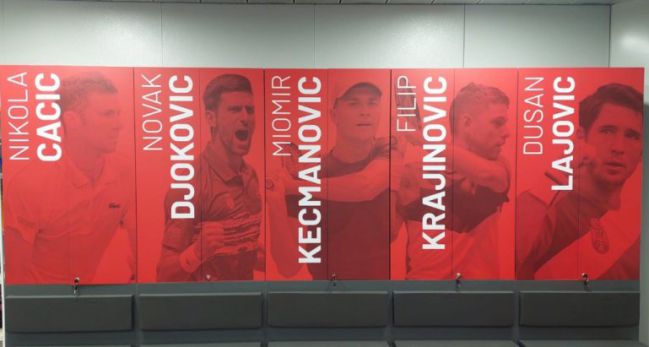 At the lockers they use, tennis players see their faces together with their name in large typeface on a red background, one of the colors of the Serbian flag with which they are playing regularly this year during the tournament.