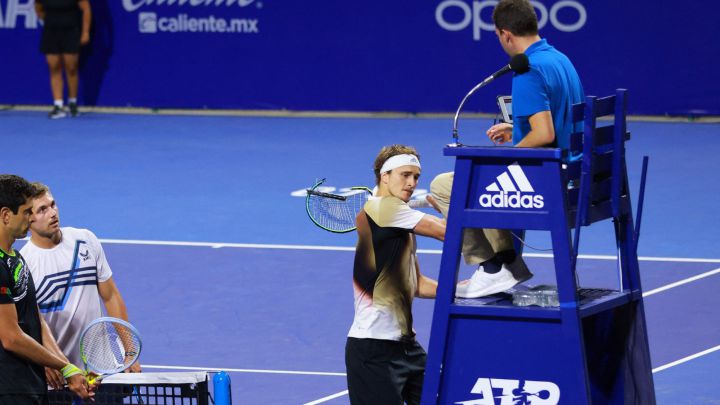 The ATP has sanctioned the German Alexander Zverev with a $40,000 fine (36,000 euros) and with the loss of all points earned in the tournamentafter his behavior in Acapulco (Mexico).
After losing their doubles match and after arguing a point, hit the chair of judge Alessandro Germani three times with his racket, who had to withdraw his leg to avoid being hit by the racket. Zverev was expelled from the tournament.
Now, the ATP has applied "the maximum possible sanction" and has fined him $20,000 for "verbal abuse" and another $20,000 for "unsportsmanlike conduct." The ATP will continue to investigate the incident and could apply further sanctions to the tennis player.
In addition, all the points that Zverev got in the tournament, where he defended the title won last year, will be subtracted.and will lose the economic prize won between the individual and doubles tournament, about 31,000 dollars.