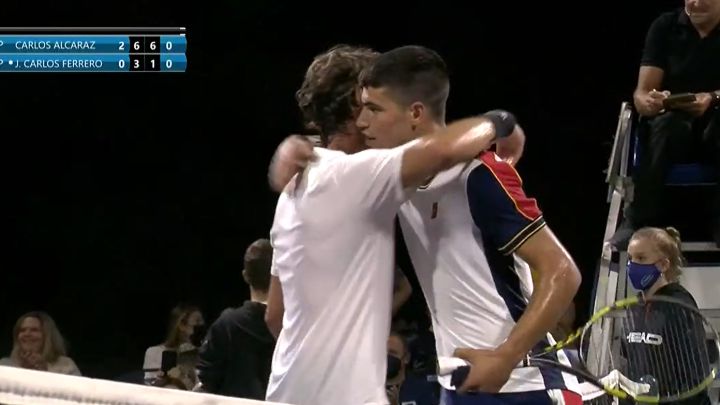 One that was Grand Slam champion (Roland Garros 2003) and number one and another who aspires to emulate it. Juan Carlos Ferrero placeholder image (41 years old and retired since 2012), who works as coach of Carlos Alcaraz, lost (6-3 and 6-1) against his pupil in the fun exhibition of the Equelite Academy, its base of operations in Villena (Alicante). In a few days, the two of you will go to Indian Wells (from October 7) where the 18-year-old from Murcia tried to reach as high as in the US Open, where he was fired injured in the quarterfinals.
Before the final, Alcaraz also played a mixed doubles with Carla Suárez that served to pay tribute to the Canary Islands. They defeated Emilio Nava and Eva Guerrero 1-4, 4-1 and 10-7 in the super tie-break.
Carla, who overcame cancer this year (Hodgkin's lymphoma, will be on the list for the Fed Cup finals (November 1-6) that will take place on Monday in what will be her final farewell from tennis.