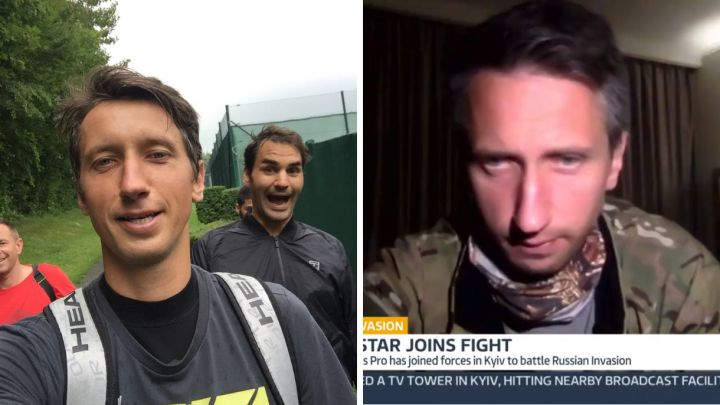 Ukrainian tennis player Sergiy Stakhovsky has kept his promise and has enlisted in the ranks of the Ukrainian army to combat the advance of Russian troops in the invasion ordered by Vladimir Putin.
Stakhovsky has been one of the great figures of Ukrainian tennis in recent years, as evidenced by the four titles that appear in his record and where the milestone he achieved at Wimbledon 2013 also stands out, when he gave the surprise after beating Roger Federer in the second round of the tournament. Since then, the Ukrainian and the Swiss have maintained a great friendship and have often been seen training together in various tournaments.
The Ukrainian tennis player attended the BBC on Tuesday to recount how he has made this decision to join the Ukrainian army and also affirm that he is willing to use a weapon if necessary. "I know how to use a gun. I hope I don't have to use it, but if I have to, I will."
Stakhovsky assured that it has been a difficult decision, since his wife was against the tennis player going to war and leaving his family. "I know it has been a very difficult decision for my wife. My children do not know that I am here, they still do not understand what war is. They are too young to know what is happening."
Stakhovsky is also recounting through his social networks how he is experiencing the war in Kiev and he has also thanked the shows of support received by numerous figures such as John Millman or Chris Evert, who hope that the soldier Stakhovsky will return safely from the war.