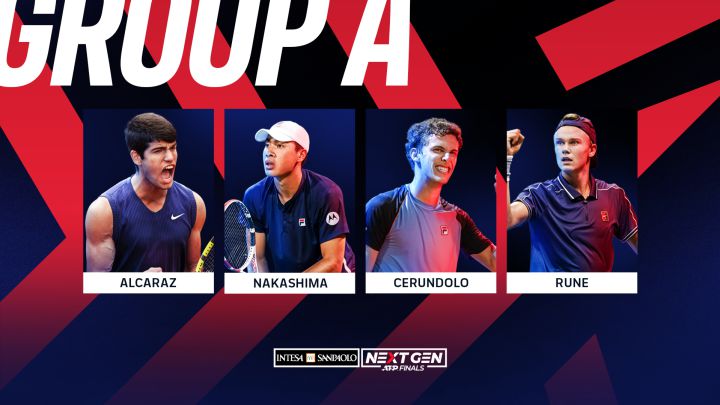 The NextGen ATP Finals will celebrate its fourth edition next week (9-13 November) in Milan, with the presence among the eight best U21 tennis players by the Spaniard Carlos Alcaraz. The ATP announced this Saturday a package of new innovative rules in addition to those that already made this competition different, a test bed for the future of tennis.
These are the rules that are implemented this season:
Shorter warm-ups: from 4 minutes to 1. Less downtime, more action.
Coaching on the court: the coaching will be done from the sides. Headphones will no longer be used, as in previous years.
Cameras on the network: a front row seat for viewers, right in the heart of the action.
Limited Medical Downtimes: one per player and per game.
Timed bathroom breaks: maximum 3 minutes (+ up to 2 per change of clothing). The clock is ticking.
And these, the ones that already existed:
Five-set matches won by the first to reach 4 games
There is no advantage in the deuce
Free movement of fans in the stadium
Electronic line judges
Service clock
Video review
Towel racks
There are already groups
On the other hand, the composition of the groups is already known. Alcaraz will play in A with Brandon Nakashima, Juan Manuel Cerúndolo and Holger Vitus Nodskov Rune. In B will be Sebastian Korda, Lorenzo Musetti, Sebastián Baez and Hugo Gaston, so the Frenchman and Alcaraz could not face each other until the crossroads if they qualify.