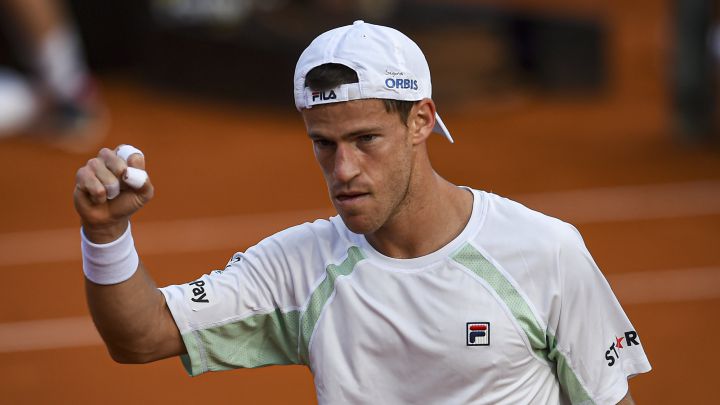 The store Diego Schwartzman and the Norwegian Casper Ruud agreed this Saturday to the final of the Argentine Open after defeating respectively in the semifinals the Italian Lorenzo Sonego and the Argentine Federico Delbonis for a definition that will have the first two seeds face to face and to the 'Peque' in search of repeating the crown achieved at home in 2021.
Before the semi-finals it was Diego Schwartzman himself who had to define his postponed quarterfinal duel last night due to rain to finally win against his compatriot Francisco Cerúndulo by a final score of 3-6, 6-2 and 7-5 for a third set which was played on the first afternoon of a sunny day at the Buenos Aires Lawn Tennis Club (BALTC).
Then it was the Norwegian's turn Casper Ruud, eighth in the world and top favoriteto jump onto center court Guillermo Vilas to win a double 6-3 against Federico Delbonis in one hour and 40 minutes of play.
Ruud, winner of the title in Buenos Aires in 2020, will go to the Argentine capital for his seventh ATP trophy after successively conquering Geneva, Bastad, Gstaad, Kitzbuhel and San Diego last year. In addition, the Oslo native has two other lost finals in Houston 2019 and Santiago de Chile 2020.
In front will be Diego Schwartzman, fifteenth of the world ranking, which re-entered the main track of the BALTC to recharge with energy from the almost 5,000 people who filled the stadium to celebrate their victory against Lorenzo Sonego (3) by 7-5, 3-6 and 6-2 in two hours and 56 minutes, one of the longest duels in the history of the Buenos Aires contest.
'Peque' will go for his fifth title after the conquests in Istanbul 2016, Rio de Janeiro 2018, Los Cabos 2019 and Buenos Aires 2021, in addition to harvesting eight lost finals: Antwerp 2016, 2017 and 2021, Buenos Aires and Vienna 2019, Córdoba, Rome and Cologne 2020.