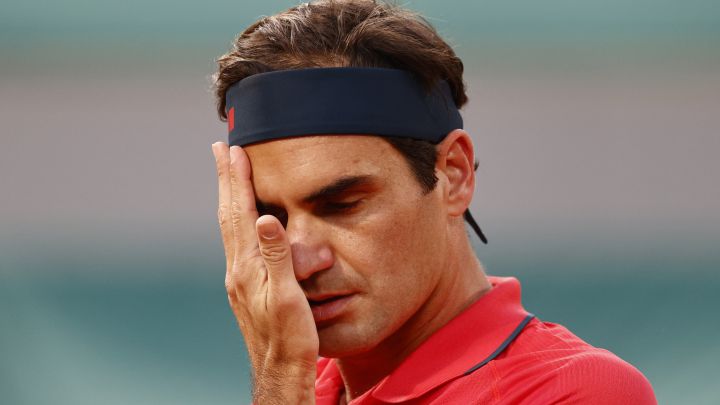 The tough loss to Hubert Hurkacz in the Wimbledon quarterfinals has been one of the toughest moments for Roger Federer on a tennis court. The Swiss arrived in London with the intention of taking flight and showing that he can still compete with the greats despite the ordeal suffered in 2020 due to injuries, but the correction received against Hurkacz has once again sowed doubts about whether Federer will return to be the same.
It should be remembered that Federer, who will turn 40 on August 8, has played only 19 matches between 2020 and 2021, so the lack of competition rhythm is also demonstrated. from the Swiss. In 2020, Federer required medical attention during his match against Tennys Sandgren in the quarterfinals before falling in the semifinals with Novak Djokovic. Few weeks later, In February 2020 Federer announced that he had undergone an operation on his knee, which practically ruled him out for the entire season, and more after a new operation in June.
The postponement of tournaments such as Wimbledon and the new ranking system due to the pandemic appeared as possible stimuli for Federer on his return to competition. A return that the Swiss has taken with great caution, as he demonstrated with his resignation from the Australian Open before returning to the Doha tournament almost a year after his last match, defeating Daniel Evans in his comeback, but falling to Basilashvili in the quarterfinals. A defeat that forced him to take time again to get back on the slopes.
However, his second comeback was also not as expected as At the Geneva tournament, his last clay test before Roland Garros, he was surprised on his debut by Pablo Andújar. However Federer managed to recover to take his class again in Paris, where he convinced on his return but where he decided to resign before the round of 16 after his agonizing match against Koepfer to focus on Wimbledon.
The grass season was not as expected for Federer, who saw how Auger-Aliassime brought him down in the round of 16 at Halle, his other major tournament alongside Wimbledon, before arriving in London, where he dazzled to the delight of the British public before the loss to Hurkacz. Now Federer has at the Olympics, one of the few titles missing from his record (he does have a gold medal in doubles in Beijing 2008 and individual silver in London 2012) an opportunity to shed some light on these two difficult years and banish ghosts for a while of withdrawal.