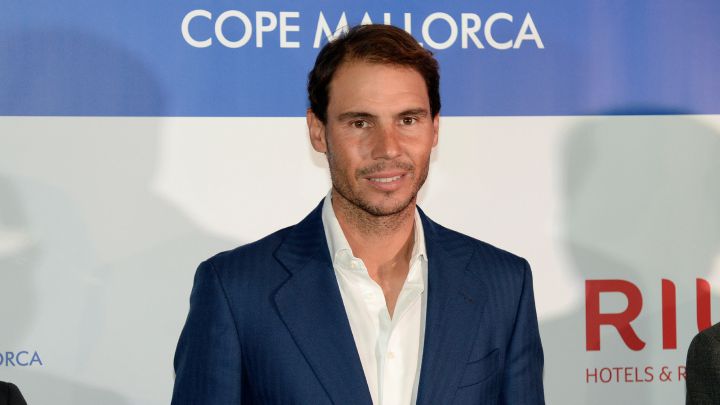 Rafa Nadal has already started the countdown to his return to the slopes this month in Abu Dhabi after recovering from the foot injury that has weighed him down during the second half of this season. Nadal reviewed how preparations are going for his return to the slopes after participate in the Gala of the Popular Awards of COPE Mallorca, where the Balearic tennis player received the Popular Award of Honor.
The Spanish tennis player maintains the idea of ​​playing an exhibition tournament in Abu Dhabi in which it will be his first contact for the next Australian Open. "Until I have things one hundred percent clear I can't say much, in the end I don't know either. My idea, as I said, is to be in Abu Dhabi and play there on the 17th and 18th, this is still my plan. Afterwards, things are analyzed as the weeks go by, as always with the idea of ​​returning as soon as possible, but returning well "
Nadal himself confessed that he still does not know what his level will be in this return to the slopes, for which he was optimistic, while continuing to meet the guidelines of his team. "You do not know things until you increase the letter and test yourself to the highest level. For the moment I am doing the path that I have to follow today, what they have told me. Normally I am obedient and what they tell me is what I do and am in that process. Things are going better than before, otherwise I would not consider going to Abu Dhabi. What happens from now on, I don't know. It will be a great test for me and I am looking forward to playing there "
Nadal also analyzed the elimination of Spain in the Davis Cup finals although he highlighted the great effort of the team, especially of his great friend Feliciano López. "It is a shame that Spain has been left out after winning 3-0 and losing 2-1, which was something we aspired to at the beginning. We were very close to winning because Feli played a great game, he escaped us because of bad luck. With that result there were many options to pass, but the numbers have not been on our side and it was a difficult situation ".