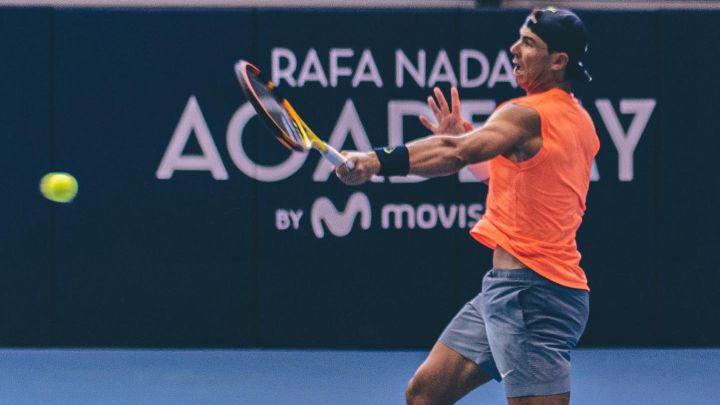 Rafa Nadal continues with his progress to face his return to competition after missing the second part of the 2021 season for the discomfort in the foot that he dragged from the past Roland Garros.
Nadal hopes to play Dec. 16-18 at the Abu Dhabi Mubadala World Tennis Championship, an exhibition tournament. Where he will coincide among others with Andrey Rublev, Dominic Thiem, Denis Shapovalov, Casper Ruud or Andy Murray, and where he hopes to shoot for his first big goal of 2022: the Australian Open.
This Monday the Rafa Nadal Academy has published a photo of Nadal training on one of the tracks in the venue, which shows that the Spaniard continues to take giant steps to regain his form after several months without competing. A preparation that he hopes will bear fruit in Abu Dhabi to try to pick up the rhythm of competition and get to a year 2022 in the best possible way in which Nadal wants to turn the page to a season marked by injuries.