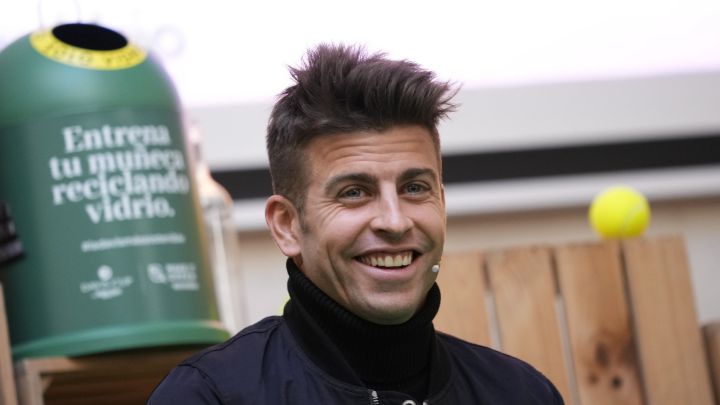 Gerard Piqué, president of Kosmos, was in the heart of Madrid, next to the Atocha station, to present the plan Make it green of the Davis Cup, organized by the company of which Kosmos is president. At the event, the Barça center-back, who is still recovering from his injury ("I'll be back as soon as possible") and who saw the decisive Dynamo Kiev-Barcelona on Tuesday night, compared his city, Barcelona, ​​with Madrid, that will host the Davis Cup for the second year (in 2019 and 2020 it was not played due to the pandemic). "You know that I am from Barcelona, ​​I love my city more than anything, but I feel a healthy envy of Madrid, of everything it is doing. It is an example for Europe, for the world, and I would like Barcelona to be at that level", said.
The central continued with his praise to the capital. "I have always felt at home. On the streets, they have never said anything bad to me, not even in the days of the National Team", he added, to which Joseba Larrañaga, moderator of the event, pointed out: "The Bernabéu is also Madrid …". At that moment, Piqué smiled. "That is the rivalry and I love that they receive me with pitios at the Bernabéu." Faced with the questions of whether he would give Xavi tickets for the Davis Cup, close to being a new Barça coach, He said "there is still time".
The next edition of the Davis Cup by Rakuten Finals It will take place at the Madrid Arena facilities between November 25 and December 5, and in this edition it will enhance, even more, the sustainability of the hand of Ecovidrio. "We need each year to be greener, more sustainable," said Piqué. For every three glass bottles (which is about a kilogram), fans will be able to get up to two tickets in return. Madrid already breathes, once again, the Davis atmosphere.