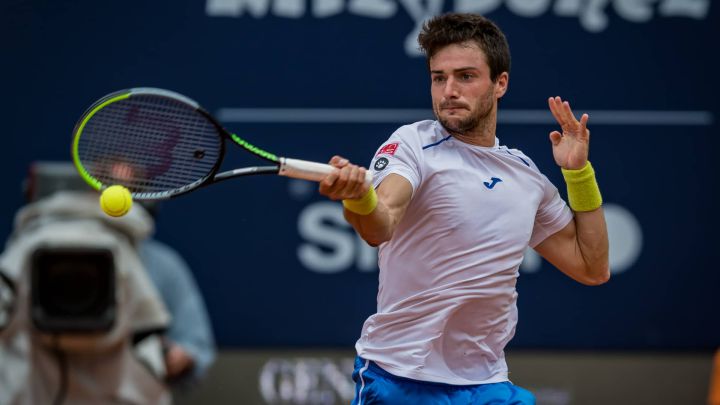 The Valencian Pedro Martínez qualified for the quarterfinals of the Kitzbühel tournament (Austria) by defeating the Castellón Roberto Bautista by 6-4, 6-7 (5) and 7-5, in three hours and seven minutes of the game.
Martínez broke all the forecasts, since in addition to the difference in ranking between the two, 16 Bautista and 97 Martínez, Castellón's was the second favorite.
The three long hours of game they speak of the equality that reigned on the track at all times.
Martínez will meet in the quarterfinals with the Slovak Jozef Kovalik, number 131 in the world.
Albert Ramos falls in the round of 16
The Spanish Albert Ramos could not overcome the round of 16 of the Kitzbühel tournament when he lost against the Italian Gianluca Mager, by 7-6 (3), 1-6 and 7-5, in 2 hours and 23 minutes.
Ramos, fourth seed of the tournament and number 43 on the world list, could not assert his status as a favorite against a Mager, number 74, who was very successful in the fight, except in the second set in which he was widely surpassed by the Spanish.
These two players had not previously met. Mager will face the winner of the match between German Daniel Altmaier and Italian Marco Cecchinato in the quarterfinals.