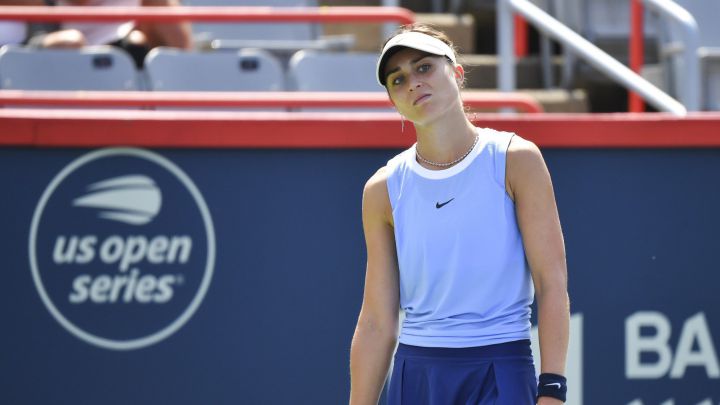 On the afternoon of this Thursday the Paula Badosa's professional break with Javier Martí, who was her coach for the last eleven months. The news comes in strange circumstances, after the New York-born was eliminated by surprise last Wednesday in the second round of the WTA 1,000 of Canada against Rebecca Marino, the 220th in the world ranking.
"Javi has helped me at a very important moment in my career. He has managed to transmit me the calm necessary to find my way again and it is something that I will always be grateful for. I am very grateful for all the work we have done together. My goal is to maintain the competitive order that I have achieved in recent months. I will try to compete at the highest level until the end of the season, proving to myself that I can push myself 100% in each week of competition. It is a clear step forward that I have taken in this time and that I wish to be able to consolidate in the future ", Badosa explained in the statement released by his press officer.
During that professional union, Badosa achieved the best results of his career with Martí this season. She rose to 29th place in the WTA ranking, won her first professional circuit title in Belgrade and had her best performance to date at a Grand Slam. thanks to his quarter-finals at Roland Garros. Time will tell if this decision, with the US Open just around the corner (from August 30 to September 12), has been the right one.