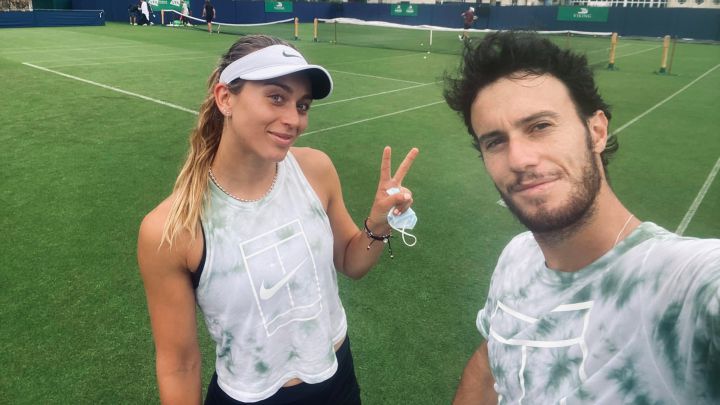 Paula Badosa and Javier Martí separate their professional paths after 11 months of association. Installed at 23 in the No. 31 in the WTA ranking, the Begur player completes a stage that has strengthened her maturity in the women's circuit.
Badosa has been very grateful for all this time with her coach: "Javi has helped me at a very important moment in my career. He has managed to transmit me the calm necessary to find my way again and it is something that I will always be grateful for.. "
During the 11 months of working together, Badosa has achieved some of the best results of its sporting career, consolidating itself as one of the main emerging rackets on the professional circuit. Among other achievements, Paula has achieved her first WTA individual title (Belgrade), her first WTA 1000 semifinals (Madrid), her first Grand Slam quarterfinals (Roland Garros) or the best ranking of her career, reaching her debut in the World Top 30.
After reaching the quarterfinals at the Tokyo Olympics, the first Olympic experience of his career, Paula's goal is to continue charting a season full of solidity. Currently occupies the 15th place in the season's Race, highlighted as one of the most stable tennis players in recent months in the women's locker room.
The one from Begur has stated that its objective will be to "maintain competitive order" of the last few months, trying to "compete at the highest level until the end of the season" and proving to herself that she can demand "100% in each week of competition". The tennis player has described it as "a clear step forward" that he has given in this time and that he wishes "to be able to consolidate in the future."
Paula is currently contesting the North American Hard Surface Tour. After completing your participation in the Montreal WTA 1000, the next tournaments on your competition calendar will be the Cincinnati WTA 1000 (August 16 to 22) and the US Open (August 30 to September 12).