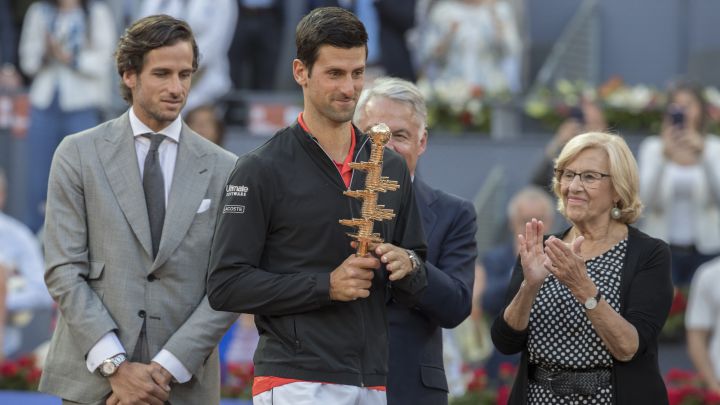 It's official: Novak Djokovic will not play at the Mutua Madrid Open 2021. The tournament organization confirmed on Wednesday what was an open secret and even more so after the defeat of the Serbian in the semifinals of the Serbia Open in Belgrade.
In statements released by the organization, Djokovic himself justified his absence from the Mutua Madrid Open in this way. "I am very sorry not to be able to travel to Madrid this year and meet my fans. It's already been two years and that's too long. I hope to see you next year!"
Novak Djokovic will not be playing in the Mutua Madrid Open.

"Sorry that I won't be able to travel to Madrid this year and meet all my fans", said @DjokerNole. "It's been two years already, quite a long time. Hope to see you all next year! ".

– #MMOPEN (@MutuaMadridOpen) April 28, 2021
Thus Rafa Nadal is emerging as the great favorite for the title at a Mutua Madrid Open in which Roger Federer will not be either, and in which he can shorten differences with Novak Djokovic in the ATP ranking. The Serbian, current champion of the tournament (he won in 2019 and in 2020 it was not held) will lose 500 points, while Nadal, semi-finalist in 2019, could add 640 if he wins his sixth title in Madrid.