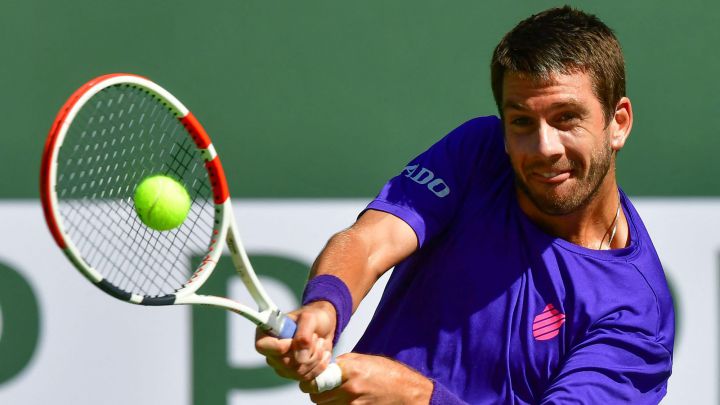 Cameron Norrie and Grigor Dimitrov meet on Saturday in the Indian Wells semi-finals after winning against the odds, although not by surprise, to Diego Schwartzman and Hubert Hurkacz, respectively.
Norrie, who was playing the quarterfinals of a Masters 1,000 for the first time, passed over (6-0 and 6-2 in 73 minutes) of Schwartzman, which was contesting the penultimate round of a tournament in this category for the sixth time. The sensational Briton did not give the Argentine a choice, whom he has beaten for the third time in his four games, and whom he eliminated last year at the US Open. Therefore, the surprise of winning the finalist in Rome last year was relative. Without a doubt, this is the best season of Norrie's career, who strokes the top-20 after being a champion in Los Cabos and a finalist in Estoril, Lyon, Queens and San Diego.
Dimitrov extended the good moment he showed by eliminating world number two, Daniil Medvedev, in the third round, and defeating 12, Hubert Hurkacz, with another comeback (3-6, 6-4 and 7-6). The Bulgarian, however, struggled to close the win after squandering a 5-2 lead in the third set. He consumed the sorpasso in the tiebreaker and dismounted the winner this year in Miami, who had already been a quarter-finalist in the California desert in 2019. Dimitrov reached the semi-finals of this event for the first time and was not that far in a Masters 1,000 since Paris-Berçy two seasons ago. Dimitrov achieved his 100th victory in the category.
Results, table and calendar.