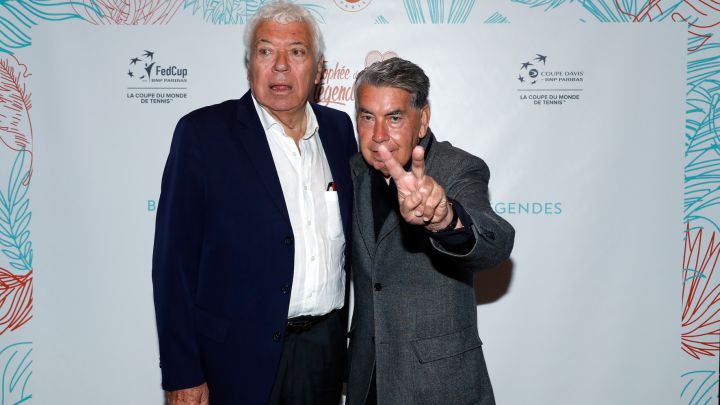 Rivalries magnify sports and athletes. And Manolo Santana had a bitter affair with Nicola Pietrangeli with whom, however, he struck up an unbreakable friendship. "I considered him as the brother I have never had. I learned of his death from a call from my wife. He had been ill for a long time. What an ugly period," he recalled yesterday in the daily La Repubblica.
The Madrid's first Grand Slam arrived at Roland Garros 1961, when he defeated the Italian 4-6, 6-1, 3-6, 6-0 and 6-2. In the 1964 final he met Pietrangeli again and also beat him by 6-3, 6-1, 4-6 and 7-5. It was common for the transalpine, now 88 years old and who won the 1959 and 1960 editions in Paris, He will visit Santana at the Mutua Madrid Open and he will return the compliment at the 1000 Masters in Rome, at the Foro Italico.
"Manolo invented a lot of shots, it was great to see him play," Pietrangeli recalled. In a previous interview with AS, he gave more details: "I attribute to him that he invented two or three strokes like the topspin lob. He even won! Wimbledon with a lob (balloon) topspin from the bottom of the court incredible! Also the drops (volleys). The funny thing about our relationship is that I knew exactly what he was going to do and vice versa. When he beat me, we always finished 8-6 in the fifth or 7-5 in the third. But he beat me more times. "
Il Capitano. "Before we were all friends and it didn't matter who played against whom. I had a very special relationship with Manolo, ever since I saw him play for the first time in Monte Carlo when he was 18 years old. I started traveling with Santana, Osuna, Palafox, Arilla. That's why everyone calls me Il Capitano, "Pietrangeli said.