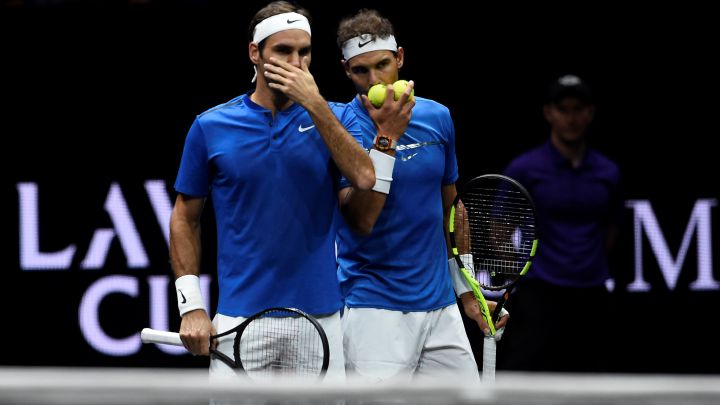 The tennis world celebrated this Thursday one of the most anticipated news by most fans: the reunion between Rafa Nadal and Roger Federer in the European team in the next Laver Cupwhere both are expected to form a doubles pair again after doing so in the first edition of the tournament in 2017, at a time that is already part of tennis history.
The news was also widely celebrated on social media by both Federer and Nadal. The Swiss shared the announcement of the Laver Cup with emojis of eyes, an arrow indicating 'soon' and three European flags. A message that Nadal shared with this suggestion to the Swiss: "Roger, do you reserve the court for training? Or do I reserve it? I can't wait to play with you again, my friend!"
Federer responded to Nadal's suggestion through a 'story' on his Instagram account with a photo of the two during a Laver Cup tie and the message: "Let's do it again Rafa". The 'Fedal' society, as the couple formed by Federer and Nadal has already been baptized, wants to make history again in the world of tennis.