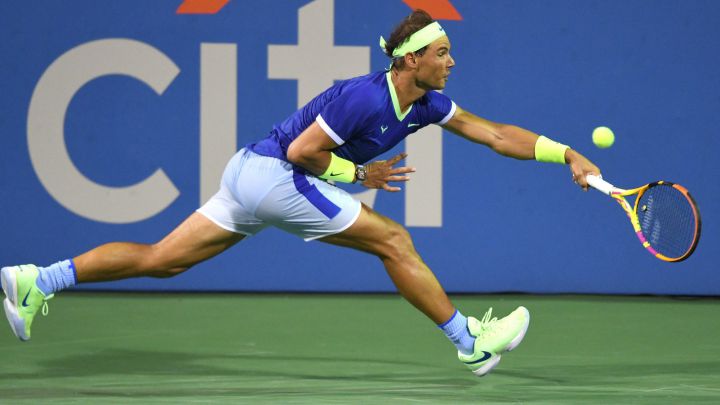 The Spanish tennis player Rafael Nadal admitted this Thursday in Washington, after his return to competition with his first victory at the Citi Open, that his foot condition has bothered him "more than necessary."
"The foot bothered me a little more than necessary, that's not good news, but the good news is that I have found a way to win the game, get ahead and that gives me the opportunity to play again, "Nadal admitted to questions from Efe at the press conference after his debut.
The Mallorcan showed his He wishes that his pain "will get better little by little", although he admitted that otherwise, he will have to look for "other solutions".
"The foot has to help me a little. At the moment it isn't.", confessed the tennis player with resignation.
He recalled that his foot is "bad" since 2005: "There are times that it hurts more and others that less. After the gravel season I have had a bad time and now we have to go back."