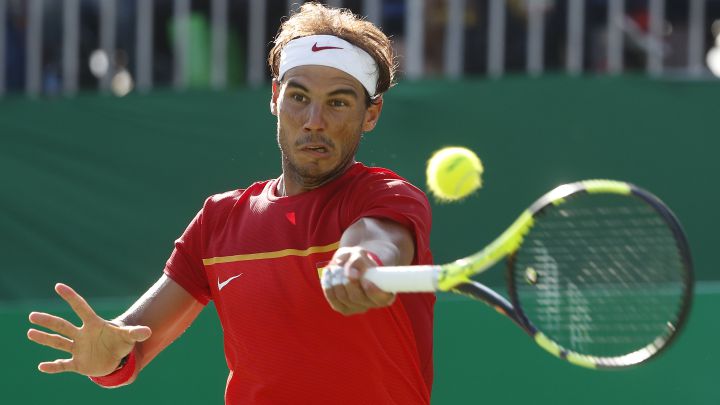 Tennis will be one of the sports that will be most affected by absences at the Tokyo Olympics. The last big drop for the Olympic event we have known this Tuesday with the resignation of Roger Federer, winner of 20 Grand Slam, individual silver medal at the London 2012 Games and Olympic gold in doubles in Beijing 2008 with Stan Wawrinka.
Federer's resignation is the latest in a long list of tennis players resignations from the Olympics, either due to injuries or problems when planning their schedule for the remainder of the season. Among the most important casualties along with Federer's It is worth noting the absence of the Spaniard Rafa Nadal, who also did not play at Wimbledon, of the Austrian Dominic Thiem, of the Canadians Denis Shapovalov and Milos Raonic, of the also Spanish Roberto Bautista, the Norwegian Casper Ruud, the Chilean Cristian Garín, the Italian Jannik Sinner, the Bulgarian Grigor Dimitrov, the Swiss Stan Wawrinka, the Argentine Juan Martín del Potro (silver in Rio 2016) or the Australian Nick Kyrgios, in addition to the French Benoit Paire, who was not included in France's list for his unsportsmanlike behavior.
Not only will there be notable casualties in the men's draw, but There will also be them in the women's team, with the resignations of the Americans Sofia Kenin and Serena Williams or the Romanian Simona Halep although with the positive note of Naomi Osaka's return to competition after her abrupt exit from Roland Garros and her resignation from Wimbledon. In this way, many of the great figures could have said goodbye to their last opportunity to compete in the Games since they have very difficult to reach the Paris 2024 Olympic event.