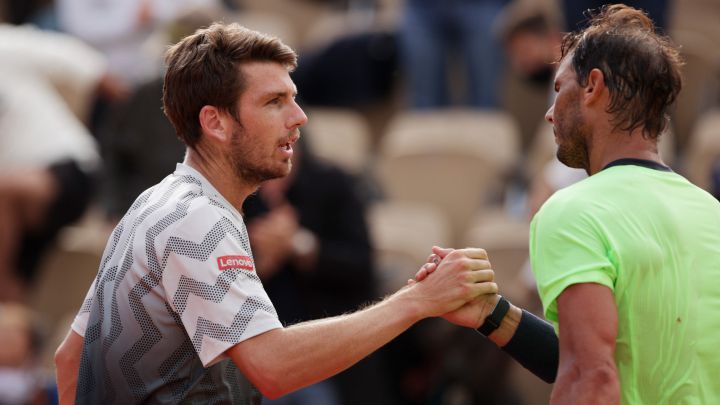 Rafa Nadal attended the media accredited by Roland Garros after beating Cameron Norrie this Saturday and qualify for the round of 16. The Spaniard spoke about his feelings after the game and about what he needs to face the second week.
Win fast: "I am focused on trying to win, rather than on doing it fast. I have respect for all rivals and I do what I can. If I can win fast, better. I had an opponent who is in the best course of his career, so I am happy to win in three sets. The first one was good and then I did things that I have to do better ".
Sinner: "The conditions will be completely different. I have to be solid and aggressive, because he has very good shots. I have to put myself in good positions so as not to make mistakes. He is not the best opponent for the round of 16, but I have to be prepared and fight to have options to get into the quarterfinals "-
The rest: "I made mistakes with my serve and with the second shot after the serve, because he is smart and always played with energy. I think I have subtracted well, not incredibly, but enough to make breaks. I tried to put him in difficult positions. So I won the second set, but the match was not done ".
Norrie Complaints: "We don't have ball boys to get the towels and they are far away. So it takes time to go for them. I think I deserve to go for the towel sometime between points, and I don't think I do it that often either. I think he wanted to speed things up to put a little pressure on me. I didn't complain at all when he threw the ball wrong to serve 20 times; so I don't think he had to complain about other things. The chair umpire told me that he will try to be faster and I did. I was respectful and so was he. He played his cards, that's all ".
The race and Norrie: "After six months, Norrie is 13th in the race, so he's the 13th best in the world this year. Because he has won many games ".
The best and the worst: "When players play aggressive, they take their risks. I don't think my second serve was bad for speed. At times I have done well. It has been a correct first week, three games won are winning no set. At times I have played at a very good level, like in the first set against Gasquet or the first set today. I have to take a bigger step forward to face Sinner, aggressive and longer, to enter and dominate the point so that everything is less complicated.
Sinner Youth: "I don't think it's an advantage for me, because he has already played on great stages and against very good people. Young people are growing up and they can always have a special day, they are not so predictable ".
Quarantine in Adelaide: "It was good, fantastic. He is very respectful, calm and hardworking. You can't say anything bad about him, it was a very positive two weeks that they served us and we helped each other. We have a very good relationship ".
Rome and change: "In the end when you beat the best in the world, it is always confidence and tranquility. I confirmed the things I did well in training. Winning Rome has given me a little more confidence. Now comes the most complicated part, in which I have to play at my highest level ".