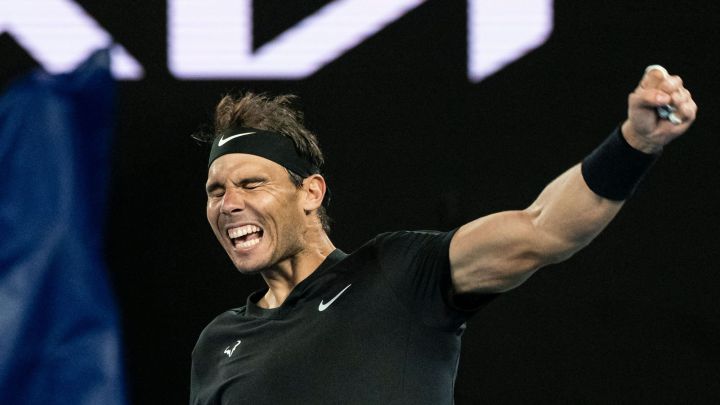 Rafa Nadal made history in his first official tournament of the year. He took it and they have been winning one for 19 years throughout his career. In Melbourne, among other things, the Spaniard spoke of his positive for coronavirus after the exhibition he played in December in Abu Dhabi.
"Honestly, I started to feel very ill on the plane back from Abu Dhabi. I had a negative PCR done there just the day I was leaving for Spain, that morning, and then it was the game against Shapovalov. Then I started to feel bad, what happens is that at no time did I think it could be the virus, since I had that negative PCR from hours before. I came back home and got a wreck. What I did was go from the airport directly to the hospital, although at that time I did not think I had the virus, I thought I had a cold, the flu, due to the fact that I had this test done, "said Rafa. But hey, for safety reasons in the face of family members, who are older, what I did was go straight to the hospital and lock myself at home, "he added.
"Unfortunately, they called me to tell me that we had the virus and the first four days were horrendous," the man from Manacor continued his story, claiming that he could not "move": "I had tremendous pain in all joints, on the couch or in bed at all times, with a high fever. Afterwards, I was very tired for another three days, very dusty, and from day eight on, I already did a medium stationary bike hour, very smooth, and some work ". "I put it on social networks, which started little by little and then I was negative, I can train at home one day and I decided to go here, because I believed that it was what would be better for me mentally and tennis," he concluded.