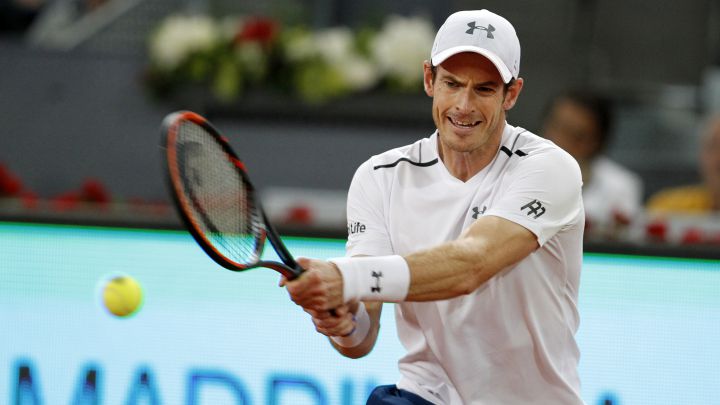 The announcement of the invitations to the Mutua Madrid Open has generated some controversy due to the scarce Spanish representation on this list of invited tennis players, which has generated complaints from numerous Spanish players such as Fernando Verdasco, Pablo Andújar, Nuria Párrizas or Aliona Bolsova, among others. Below we will find out more about what happened.
What is a 'wild card'?
A 'wild card' is an invitation that the organizers of the tournament usually grant to numerous players to participate in the competition, either directly in the final table or to play the preliminary phase in search of that objective.
In general, these invitations are usually given to tennis players who have not been able to get their place in the final table through their position in the ranking.although they are also awarded to tennis players from a certain country in the event of agreements between countries in some major tournaments (for example: a French tennis player is guaranteed an invitation to the Australian Open and an Australian tennis player to Roland Garros), or to the country of the host tournament to give the young promises of this country a chance.
Who are the guests at the Mutua Madrid Open 2022?
The Mutua Madrid Open made it official this Wednesday who the tennis players have received an invitation to the various Mutua Madrid Open draws.
In the men's final table The invitations have gone to the British Andy Murray, double champion of the tournament, and Jack Draper, the Frenchman Lucas Pouille and the Spanish Carlos Gimeno.
However, the invitations for the women's final table They have not gone to any Spanish, since they have been distributed to the Japanese Naomi Osaka, the Czech Linda Fruhvirtova, the Puerto Rican Mónica Puig, the Ukrainian Marta Kostyuk and the Chinese Qinwen Zheng.
They have received an invitation for the men's preview the Spaniards Alejandro Moro, Daniel Rincón and Daniel Mérida together with the Chinese Juncheng Shang
Meanwhile, the women's preview will play with an invitation the Spanish Jessica Bouzas, the Russian Erika Andreeva, the Filipino Alexandra Eala, the Chinese Xiyu Wang, the French Fiona Ferro and the American Hailey Baptiste.
What role does IMG play in invitations?
The invitations are largely motivated by the entry of the IMG company as owner of the Mutua Madrid Open. This company also acts as a representation agency for many players on the circuit and tennis players such as Carlos Gimeno or Alexandra Eala are represented by this agency.
In this way IMG will carry out in Madrid the same practice that it has already carried out in the Miami Masters 1,000also owned by them, and in which tennis players of the stature of Rafa Nadal, Paula Badosa or Carlos Alcaraz, also related to IMG, were given the opportunity to debut with an invitation.