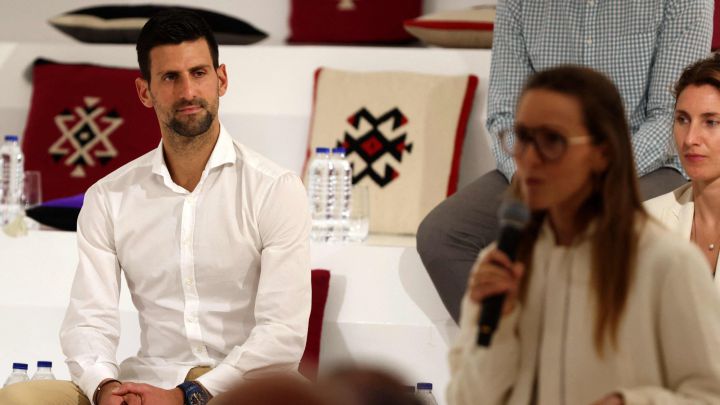 Novak Djokovic will face Lorenzo Musetti in his return to the circuit, which will take place next week at the ATP 500 in Dubai, tournament in which the Serbian has been champion five times, the last two years ago, when he beat Stefanos Tsitsipas in the final. The world number one will face for the second time the 19-year-old Italian and 57th in the world, who participates in the tournament with an invitation. In their previous meeting, Djokovic came from two sets back in the 2021 Roland Garros round of 16, en route to his second title on Parisian soil.
On his way, if he passes the first round, the Russian Khachanov would be ranked in the second round, Roberto Bautista in the quarterfinals and the Canadian Auger-Aliassime, before a hypothetical final against the Russian Rublev.
Djokovic visited, together with his wife, Jelena, the Serbian pavilion at Expo 2022 in Dubai, where he participated in an act of his Foundation for the development of children. "There is a false perception about the definition of a champion these days. Normally, we associate it with a person who lifts a trophy. But someone who finds a purpose and a sense of identity, and feels fulfilled and happy is more of a champion in his own way," said the Balkan, who returns after his controversial deportation in Australia for his refusal to get vaccinated and after explaining himself in depth in a couple of interviews.