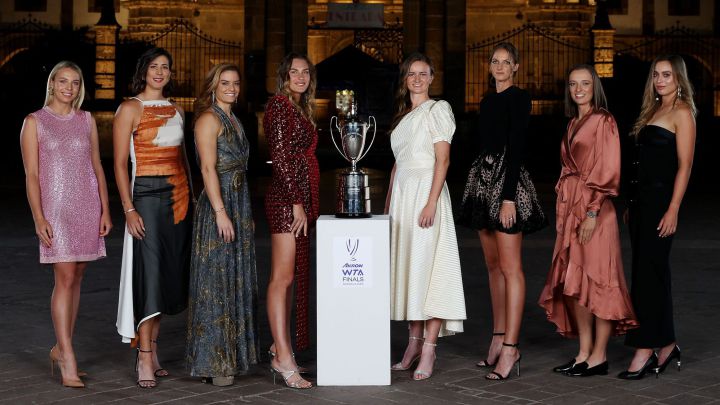 Garbiñe Muguruza and Paula Badosa already know who their rivals will be in the WTA Finals in Guadalajara (Mexico), the tournament that brings together the eight best tennis players of the season on the women's circuit and which is held again two years later after its cancellation in 2020 due to the pandemic. This morning the draw was held for the group stage that will define the semifinals before the grand final for the title.
The ceremony, in which the players wore their best clothes, was held at the Municipal Palace of Zapopán and It has been full of nods to the roots of Mexico, as reflected in the group names of the singles and doubles tournaments named after ancient cities in pre-Columbian Mexico.
The draw brought different fates for Garbiñe Muguruza and Paula Badosa, the two Spanish tennis players who will compete for the title of 'Maestra'. Badosa has been framed in the Chichén Itzá group, where the first favorite for the title, the Belarusian Aryna Sabalenka, the Greek Maria Sakkari (fourth) and the Polish Iga Swiatek will be measured.
For her part, Muguruza will be part of the Teotihuacán group, where she will face the Czech Barbora Krejcikova and where she will seek to avenge the defeat suffered in the second round of the US Open; against the also Czech Karolina Pliskova and against the Estonian Anett Kontaveit, the last tennis player to win her place in the tournament. Guadalajara is already preparing for the great battle that will name the new 'Master' of women's tennis.