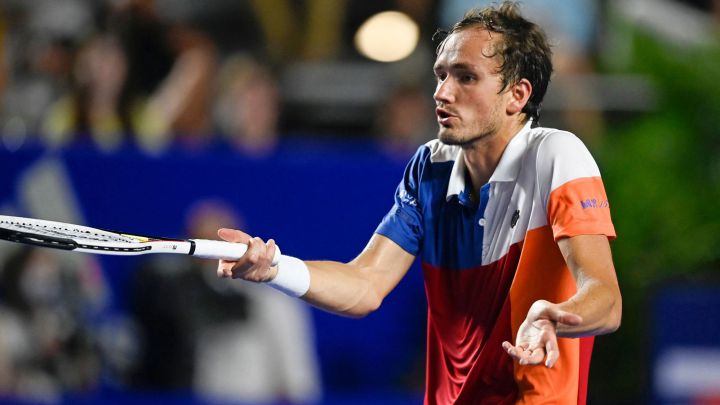 Lhe Ukrainian sports authorities continue to work by all means that Russian athletes do not compete under the colors and symbols of their country in major international competitions. The last of these requests has come in the world of tennis, where the Russian Daniil Medvedev is currently number 1 in the ATP ranking.
The Ukrainian Tennis Federation has sent a letter to the International Tennis Federation asking that tennis players from Russia and Belarus not compete in its tournaments. In fact, its president, Seva Kewlysch, was very adamant about what could happen to Daniil Medvedev and his presence in the big tournaments on the calendar. "Medvedev should not play at Roland Garros, Wimbledon and the US Open."
Kewlysch based this decision on the fact that he does not want to see the Russian tennis player as number one and also expressed his desire to see Russian tennis players expelled from competitions. "We will let Medvedev play the ATP Tour tournaments but the Grand Slams are ITF tournaments. If you can't play them, you'll never be number one. They would be ashamed to be expelled from a competition now."
Kewlysch's request also extends to other ITF competitions such as the Davis Cup and the Billie Jean King Cup, the two major country competitions in tennis and in which Russia is the current champion.. We will see what decision the ITF makes on the Ukrainian request and if, finally, Medvedev can qualify to win the title in the three Grand Slams that remain this season.