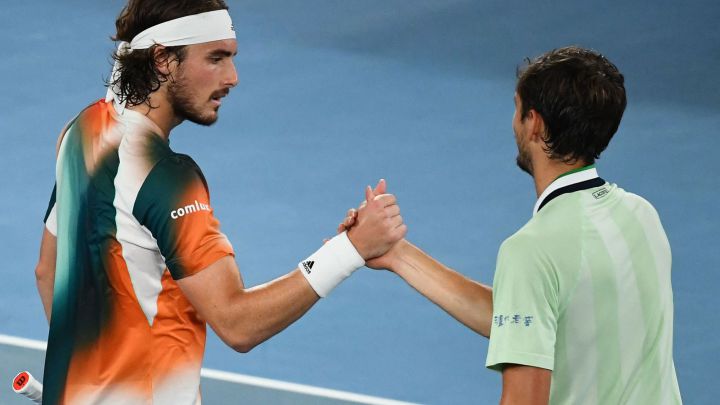 During the second semifinal of the Australian Open, Daniil Medvedev and Stefanos Tsitsipas staged several moments of tension. The most notorious was the Russian player's anger with the chair umpire, after Medvedev complained that Tsitsipas was receiving instructions from his father, something prohibited.
Now, Tennis Australia has confirmed the fines that both tennis players will receive. Medvedev, for his part, will have to pay 12,000 Australian dollars, about 7,500 euros, for two infractions: the first for his obscene words, and the second for unsportsmanlike conduct. "Are you stupid? Can your father speak at every point?" he told the referee, before launching: "Answer my question! Are you going to answer my question? Look at me when I speak to you!", repeating it several times.
On the other hand, Tsitsipas, who received a 'warning' during the match for receiving instructions from his father during his defeat, He has received a punishment of 5,000 Australian dollars (3,100 euros) for this, plus another 8,000 Australian dollars (5,000 euros) for being a repeat offender.
Another always controversial player, Nick Kyrgios, has also received a fine of 10,000 Australian dollars (6,200 euros) for three different offenses throughout the tournament.