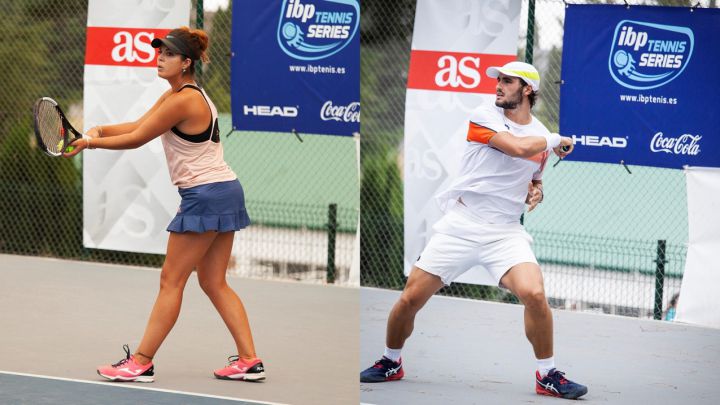 The Madrid town of Colmenar Viejo has been able to enjoy professional tennis again during the week of August 9-15. Due to the Covid-19 pandemic last year and the works of the 'Fernando Colmenarejo Berrocal' courts in 2019, the tournament organized by the AD de Tenis Colmenar Viejo has recovered the level and recognition of the IBP Series circuit.
María José Luque has turned out to be the winner in the women's draw. The Cordovan, who occupies the first position in the IBP Tennis ranking this year, did not give the option to Carmen Gallardo from Madrid, number 2 on the circuit. LThe winner (6-1 and 6-3) imposed his great solid game from the back of the court while his rival went from less to more with his direct style and with his backhand, but the annoyances that he dragged from the entire tournament took their toll.
The trophy for the men's category will remain in Madrid. Alejandro Moro defeated the Indian Digvijay Pratap Singh 6-2 and 6-4 in a great tennis match that was decided when the score for the second set was tied at four games and the Spanish broke the Asian player's serve.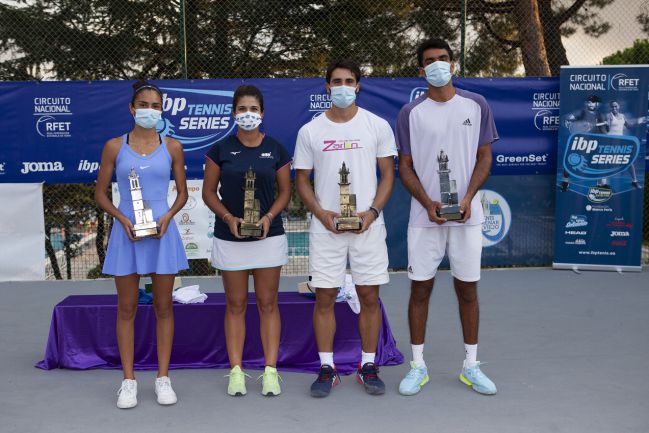 The tournament, which featured new services such as fphysiotherapy, swimming pool and gym, restaurant area for players and companions or stringing service among others, has had Ángel Ruiz as referee judge, who has performed his role in a more than outstanding way.