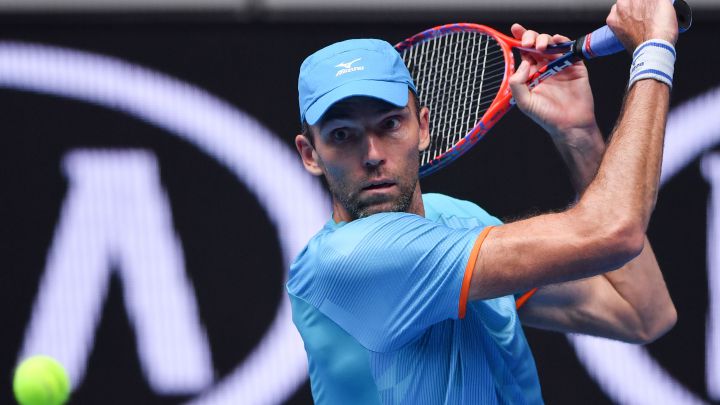 Croatian Ivo Karlovic, first champion of the Los Cabos Open, will challenge Australian Jordan Thompson in the most attractive duel of the first round of the ATP 250 tournament, that this Saturday he held his main draw draw. In 2016, Karlovic, 210 in the ATP ranking, won the final against Spanish Feliciano López, to proclaim himself the first monarch of the Los Cabos spa tournament that will be held from July 19 to 24.
In Los Cabos, Karlovic will begin his farewell tour as he will retire at the US Open, which will be held from Monday, August 30 to Sunday, September 12.. The two main favorites to win Los Cabos, Britain's Cameron Norrie, 32 in the world, and American John Isner, in 34, will go directly to the round of 16.
In the next stage, Norrie will face the winner of the duel between the Swede Elias Ymer and a tennis player of the classification, while Isner will face the winner between Russian Evgeny Donskoy and Taiwanese Jason Jung. The Latinos in the main draw at the moment are the Ecuadorian Emilio Gómez, who will face a rival in the classification and the Mexican Gerardo López Villaseñor, who will challenge the American Steve Johnson.
30 percent of the squad is made up of American players, including Sam Querrey and Taylor Fritz, who will go straight to the next round. The 2021 edition of the Los Cabos Open will be played without an audience and will mark the return of the tournament after a 2020 in which it was suspended due to the covid-19 pandemic. Besides Karlovic, the other winners were Querrey, in 2017; the Italian Fabio Fognini, in 2018; and the Argentine Diego Schwartzman, in 2019.
The Los Cabos tournament will open a new venue this year, the Cabo Sports Complex, which boasts a stadium with capacity for 3,500 fans. Los Cabos will be held prior to the ATP 500 in Washington and the 1,000 Masters in Toronto and Cincinnati, so several tennis players will take the contest as a preparation for the tour that precedes the last Grand Slam of the year, the United States Open.