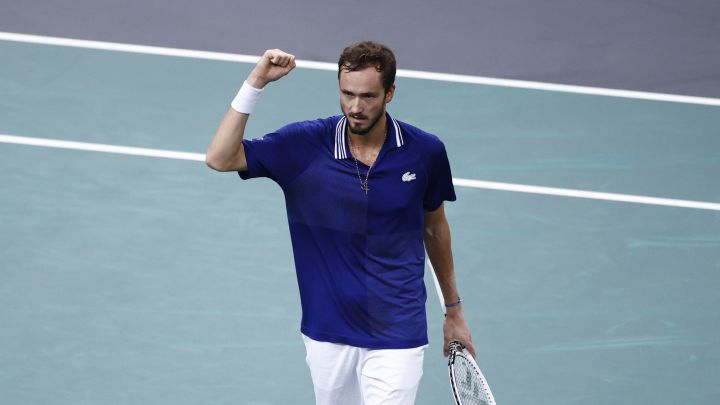 The Russian Daniil Medvedev, who could not revalidate the title of the 1,000 Masters in Paris achieved last year, claimed the figure of Novak Djokovic, with which he lost the final, because he does not get the recognition that the Swiss Roger Federer or the Spanish Rafael Nadal enjoy. "I think it's unfair. Although I have the feeling that people are beginning to respect him more and more. At least to appreciate his achievements, because he continues to break records. This year he broke the record for years as number one and reached twenty Grand Slams.. He almost won the Grand Slam in one season, "Medvedev said at Paris Bercy.
"Even his detractors are starting to like him. But maybe ten years from now, once he retires, some will take an interest in tennis and see the numbers and Novak everywhere. That's where people will start to understand a little bit of everything. what he accomplished, "Medvedev added.
"I don't like to lose, so I'm not happy. But I feel like I gave it my all. After a loss you have the feeling that you can do better. But I had a good game against one of the best in history who really wanted to win. It was a good fight. I was stronger in the first set, but he was better in the key moments. Not much else to say other than that it was a great match", summed up the Muscovite.
Medvedev does not believe that his triumph against the Serb in the US Open final gave him a psychological advantage. "When you meet Novak, you know that it is impossible to get a psychological advantage from him. On the contrary, I knew that he was going to seek revenge. I felt that I had
really wanting to win, "said the Russian.