It is often said that revenge is a dish served cold, but John Isner has barely needed a week to get revenge on his compatriot Brandon Nakashima. The American tennis player of Japanese origin had defeated Isner (7-5 ​​and 6-4) on July 24 in the semifinals of the Los Cabos Tournament, Mexico, getting off a final in which it was finally the British Cameron Norrie who raised The throphy.
Well, by chance of fate, a week later, both tennis players met again in the final of the Atlanta Tournament. Isner got rid of tennis players like Wolf, Sock or Fritz, while Nakashima left Raonic on the way, number 22 in the ATP ranking.
Isner managed to lift the trophy after a very close match, but the veteran American tennis player won in two sets by 6-7 (8) and 5-7.
HISTORY MADE… AGAIN!

John Isner is a six-time champion, which places him in the company of Andre Agassi and Jimmy Connors as the only Americans winning the same tournament six times.

What a day in Atlanta. #AtlantaOpen | #USOpenSeries | @johnisner

– Truist Atlanta Open 🎾 (@ATLOpenTennis) August 1, 2021
In the first set, neither of the two tennis players managed to break the service of their rival, and with a tie at six games, the tie break was reached in which both enjoyed the set ball. Nakashima missed his only chance, while Isner had to wait for his third chance to do so.
Already in the second, after lifting up to four match points and when everything seemed to indicate that the tie break would be reached again, the young American promise lost the service and certified his defeat.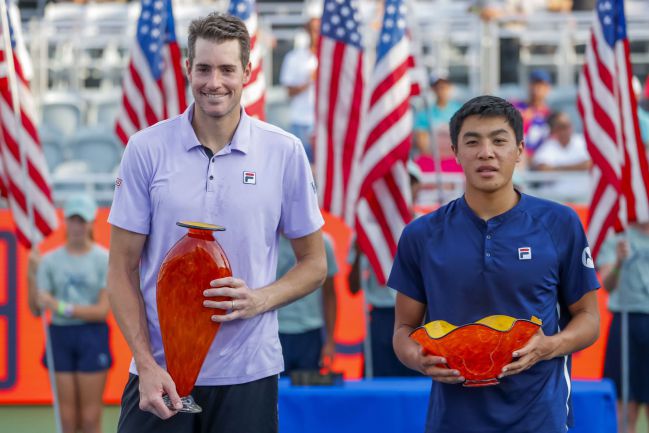 After reaching the final, Nakashima, who occupied position 115 in the ATP ranking, is sure to enter the top 100 as of today.