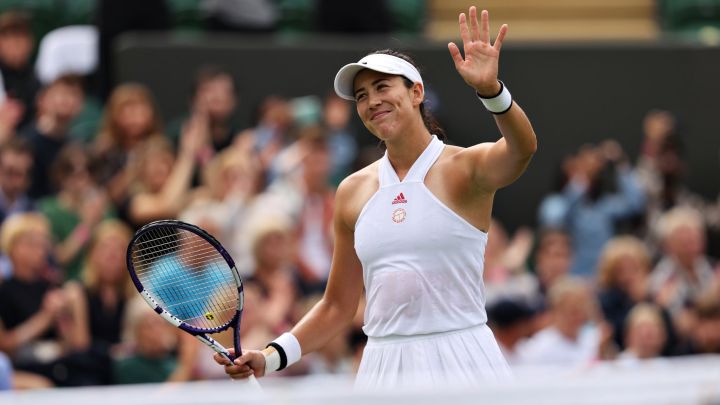 Good news for Garbiñe Muguruza, who will officially return to the top-10 next Monday. The Spanish fell in the third round of Wimbledon, but since in 2019 she did not go beyond the first, she left London with 120 more points than she had, for a total of 4,165. This is how he advanced to Petra Kvitova and Belinda Bencic, eliminated in their premiere, and Serena Williams, who also went home in his opening game due to injury. And it will not be ninth due to the considerable rise of the finalist of the tournament, Karolina Pliskova.
Angelique Kerber was the only one who could pass it, but she needed to be a champion and fell in the semifinals. Thus, Garbiñe will be among the top ten (it will be 10th) 151 weeks later. The last time was on August 20, 2018, when it dropped to 12th place.
Muguruza, who was number one in 2017, has already outlined his schedule, which will go through Montreal, Cincinnati and the US Open with few points to defend (70) and many to win. Paula Badosa, meanwhile, will enter the top-30 for the first time, as 29th with 2,260 points, four places above the 33rd she occupied and Nuria Parrizas wins, at the moment, 20 places, up to 128, waiting for what she does in the final in Bastad.